THE ANNEX
April, 2019
Through photography, painting and collaged imagery, artists John Daly, Veronique Latimer and Katalina Simon take over the Annex in April.
In this exhibition the artists use their unique artistic eye to explore representation.
These artists capture worlds that represent views that awaken the viewer out of their normal habits of seeing.
The ANNEX is a section of the Gallery where we spotlight new work by regional artists.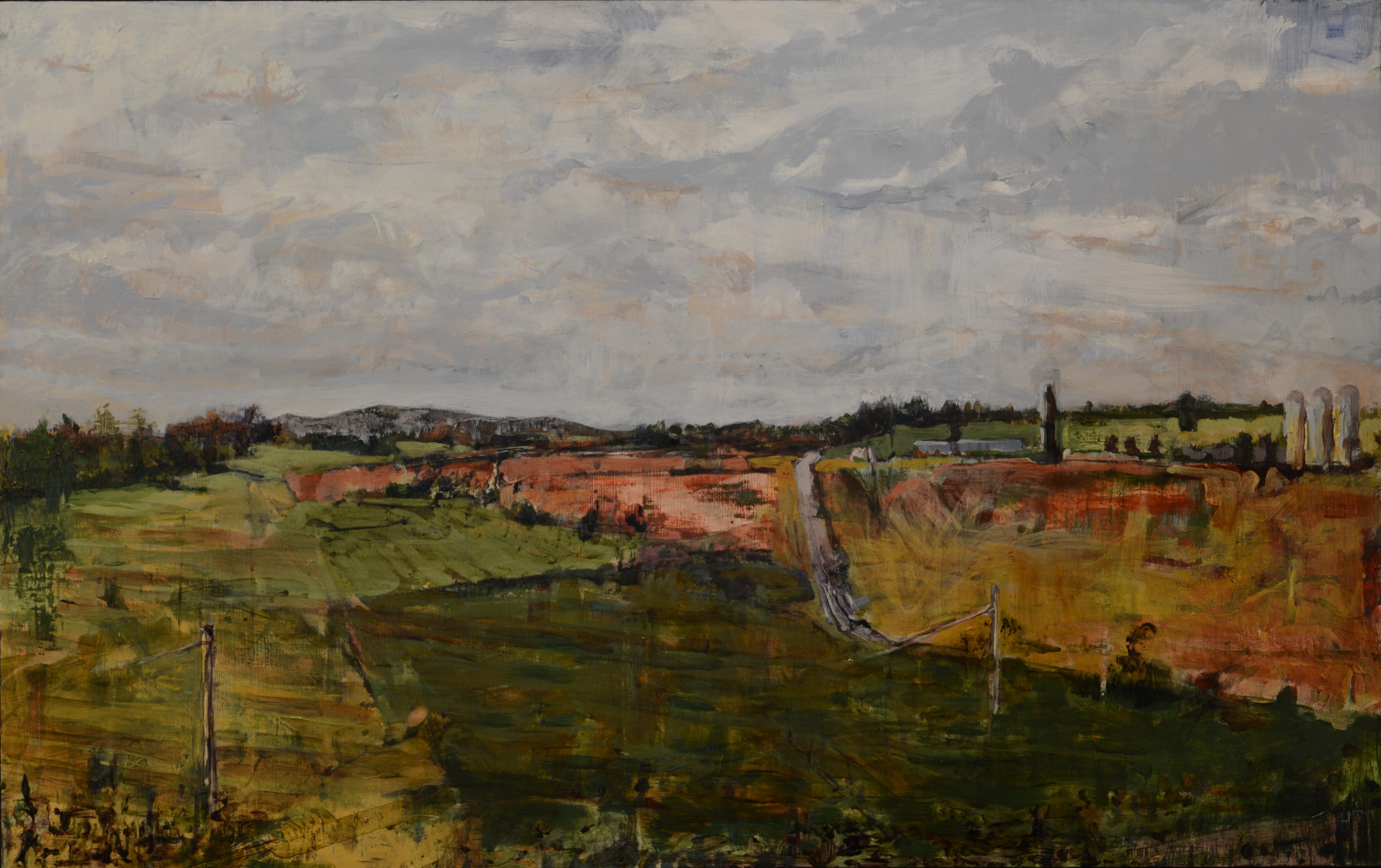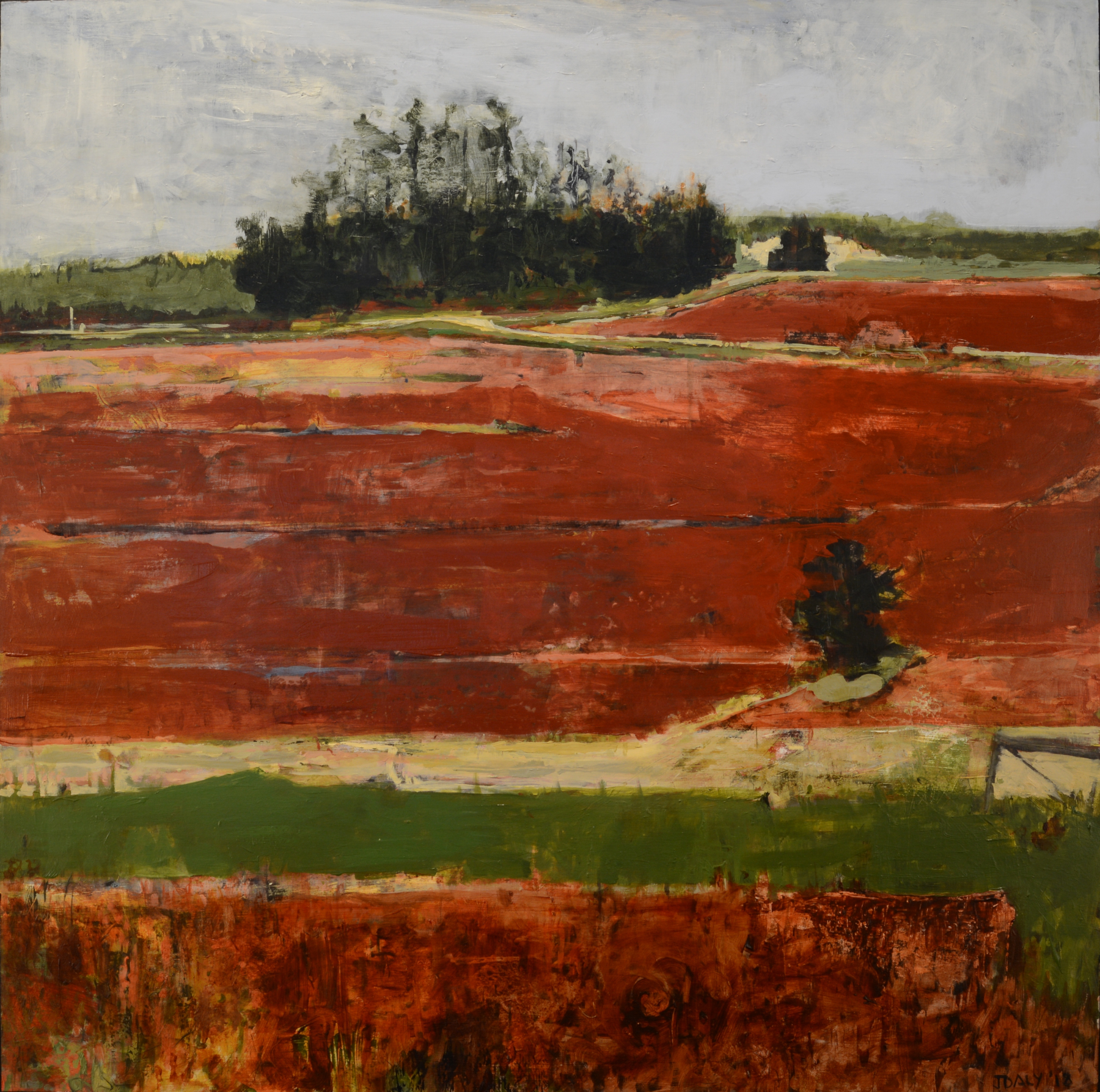 The landscape is humankind's largest artifact; the point of intersection where individuals and cultures influence or experience their surroundings and, unwittingly or knowingly, express their identity, social constructs, or political economy. John J. Daly documents and explores broad themes concerning the boundary between nature and culture, and the implications of cultural beliefs and economics for the human landscape. His particular concerns are the relationship between contemporary or historical activities and specific physical environments, and the future ramifications for the cultural landscape because of technological development. A historian as well as an artist, Mr. Daly is an expert on America's built environment, having spent over a decade documenting significant landscapes and buildings associated with manufacturing, scientific research, transportation, and national defense. He borrows from this analytical framework as he identifies, isolates, and simplifies the functional or aesthetic essence of particular landscapes or human activities into his art.
John was born in New Hampshire and holds degrees from the University of New Hampshire and Brown University. His work investigates the reciprocity between past and contemporary economic activities and the natural landscape through both artistic and historical frameworks. He first obtained a Bachelor of Fine Arts degree, and has exhibited artwork in Massachusetts, New Hampshire, and Virginia galleries. He then earned a Master's degree in American Civilization, and worked in the field of historic preservation for eleven years while continuing his artistic pursuits. Through photographs and narratives, Mr. Daly has evaluated hundreds of manufacturing, scientific research, transportation, and national defense properties across the eastern United States and has completed documentations that are housed in the Library of Congress in Washington, DC; the National Park Service; and various states' archives. He currently lives and works in Massachusetts.
"The Land Beyond the Forest" is an ongoing series depicting life in rural Transylvania. This mountainous and remote region of Eastern Europe is steeped in history and lore. The rugged Carpathian Mountains kept invaders at bay and kept the remote villages isolated from the passage of time.
Katalina Simon is drawn to this region and these people because it reminds her of a vanishing way of life that she experienced at her grandparent's village in Hungary every summer. As a child, she was oblivious to the poverty and hardship that people faced and only saw the enchantment. The village was a magical place where her grandmother would cook delicious meals over a wood burning stove. Neighbors would welcome her with fresh milk, bread and jam, and tell stories about wolves and gypsies, wild boars and shepherds.
Katalina is a British born photographer with roots in Eastern Europe. Her interest in photography started as a child when she was told that photography was not allowed in many public spaces in the Eastern Block. This early experience taught her the potential power of the captured image and that rules are made to be broken. Katalina is a graduate of the Professional Photography Program at the New York Institute of Photography. She is an exhibited member of the Griffin Museum in Winchester, MA and the PhotoPlace Gallery in Middlebury, VT.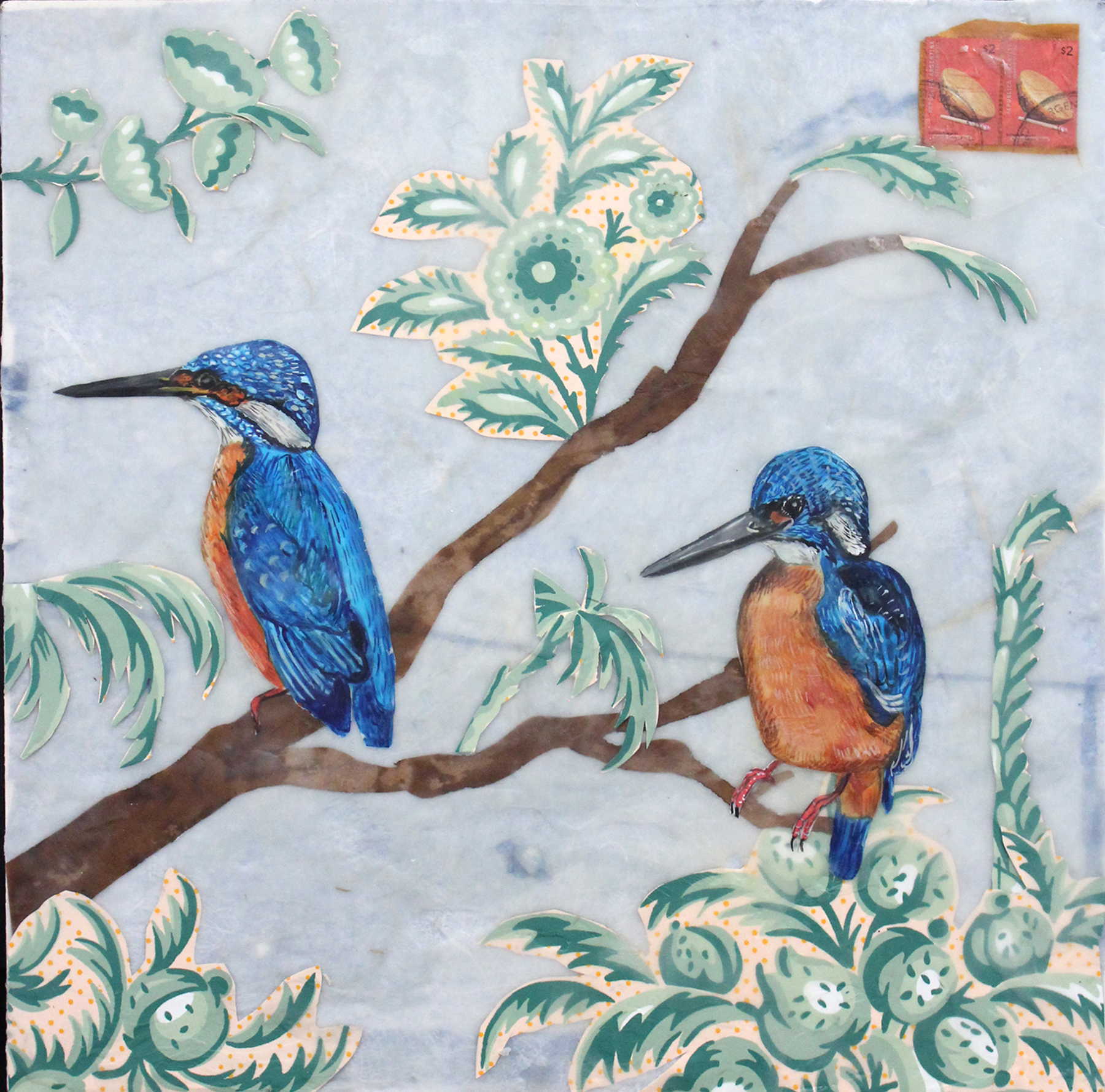 Véronique Latimer's mixed media encaustic work is inspired by the process of going through boxes of letters, diaries and other mementos from her childhood. She draws on long forgotten memories, seeing the handwriting and hearing the voices of relatives that are no longer with us through old letters, maps and other keepsakes. She is drawn to painting birds, childhood pets that always captivated her for their personalities, expressions and for the many cultures that associate them as spiritual messengers for the dead. The encaustic medium allows for layers and also seals and veils images, much like hazy remembrances of times and people from our history. She enjoys incorporating little snippets of old letters, maps of places she has spent time, antique books and magazine pages- giving new life to these 'old' things, serving as a bridge and connecting the past to the present. These paintings feel like letters from a long time ago, hazy in their faded imagery and slightly bittersweet.
Véronique earned her MFA in Painting from Parsons School of Design in 2004 and studied at the Art Students League, SVA, SMFA and Lesley University. She has been teaching high school art since 2006 and is currently a member of the Fine Arts Department Faculty at Wayland High School. She is an Associate Member of 6 Bridges Gallery in Maynard, MA.