May in The Annex: Vinnie Pavao, Barbara Trachtenberg, and Danielle Robbins
This May in the Annex we feature Vinnie Pavao, Barbara Trachtenberg, and Danielle Robbins. An artists' talk will take place on Saturday, May 18th at 2:00 p.m. and the show will run through June 2nd. Below the artists share a bit about their work.
Vinnie Pavao
Stone, wood, and metal are the foundation of my work. I blend nature's creations with those that have been touched by man. In this way, I am striving for a mutual reverence between nature and mankind.
My work is influenced by my love of nature and the events that I have witnessed in the fire service. My creative process starts with a stockpile of materials that I have gathered over time. A piece could be found on the side of the road or simply discarded as everyday trash. All of the natural elements are gathered from the surrounding forest where I live. Then each piece is assembled and may just sit in silence, sometimes for months until another piece of the creative puzzle is discovered.
I am a self-taught artist, working out of my home studio in Dartmouth, MA. My work has been exhibited in the South Coast Region of New England.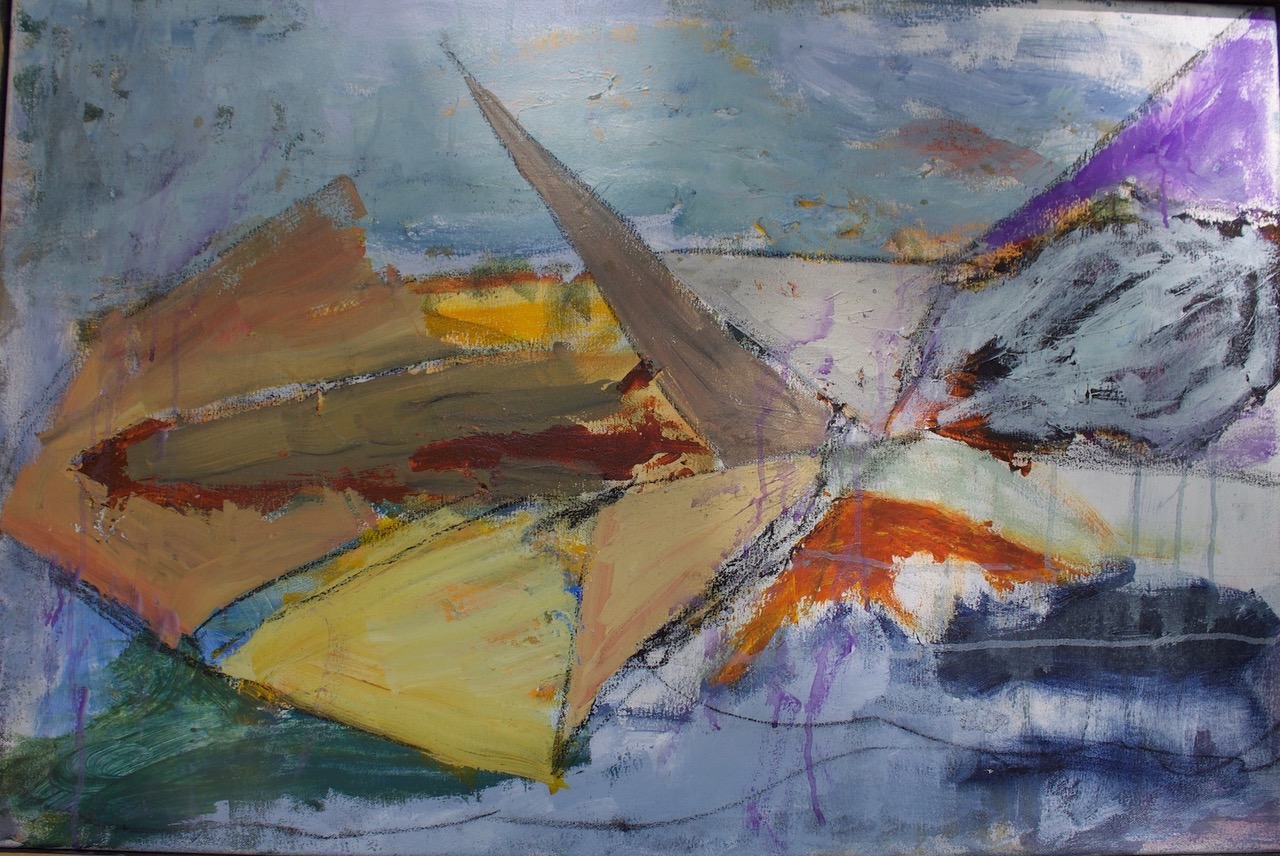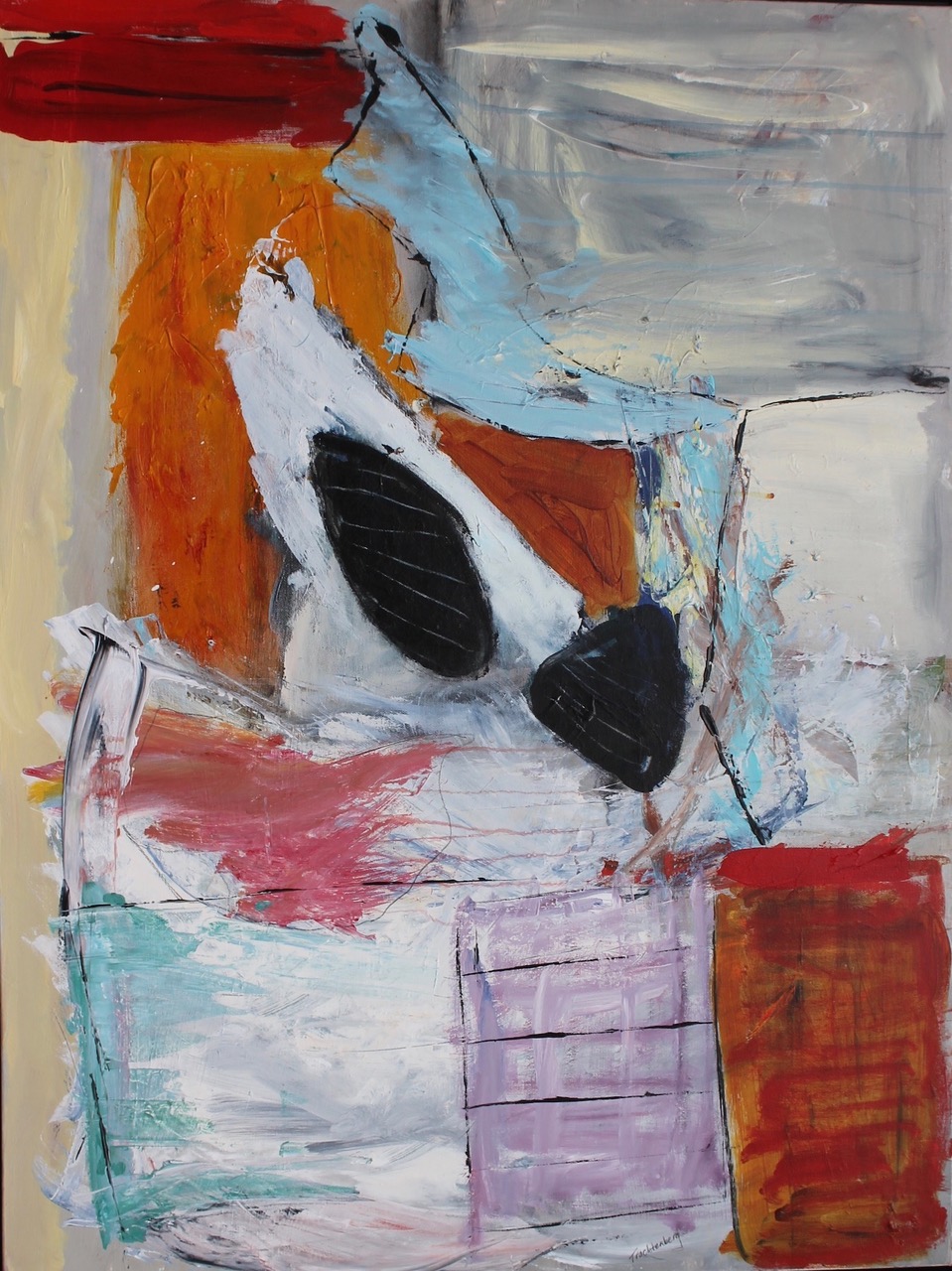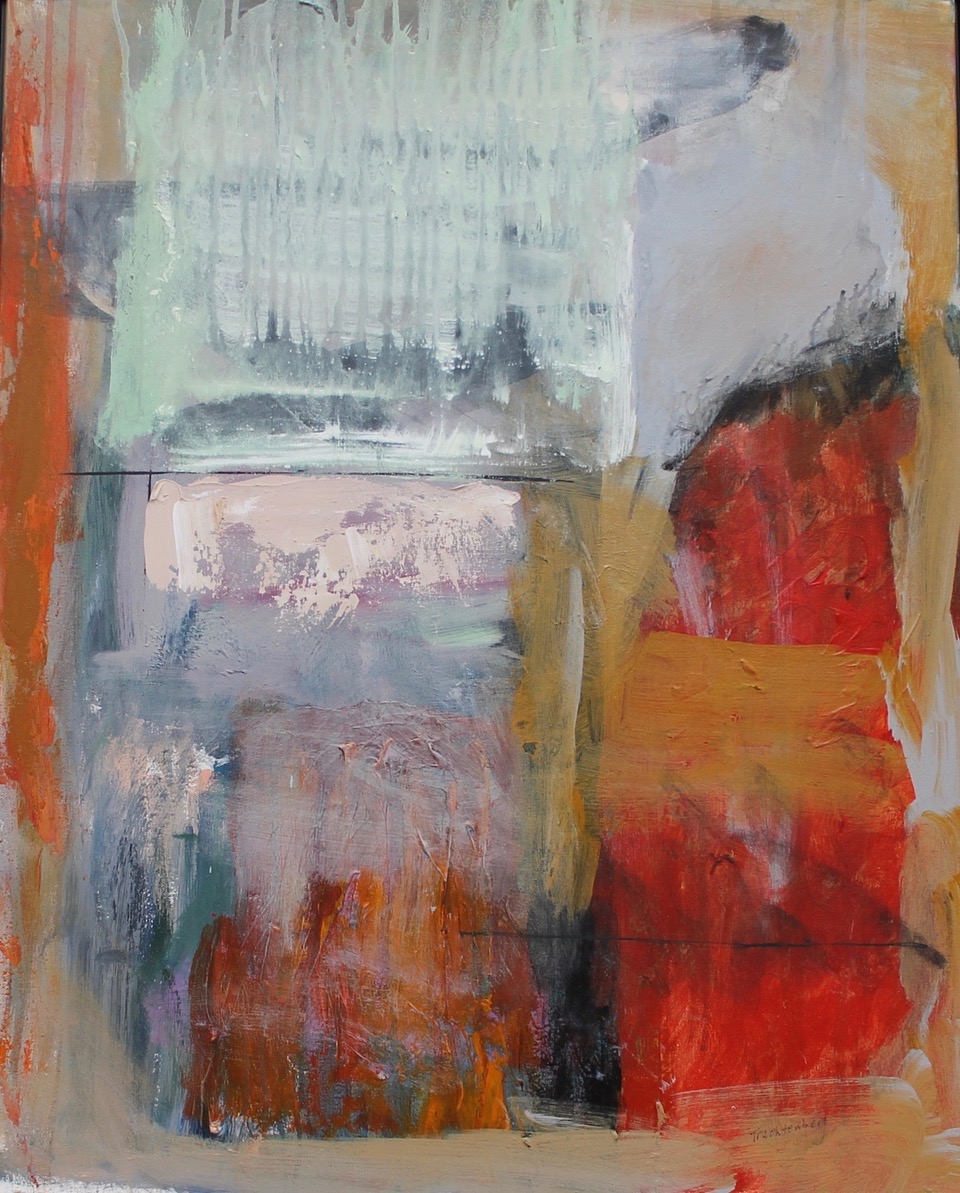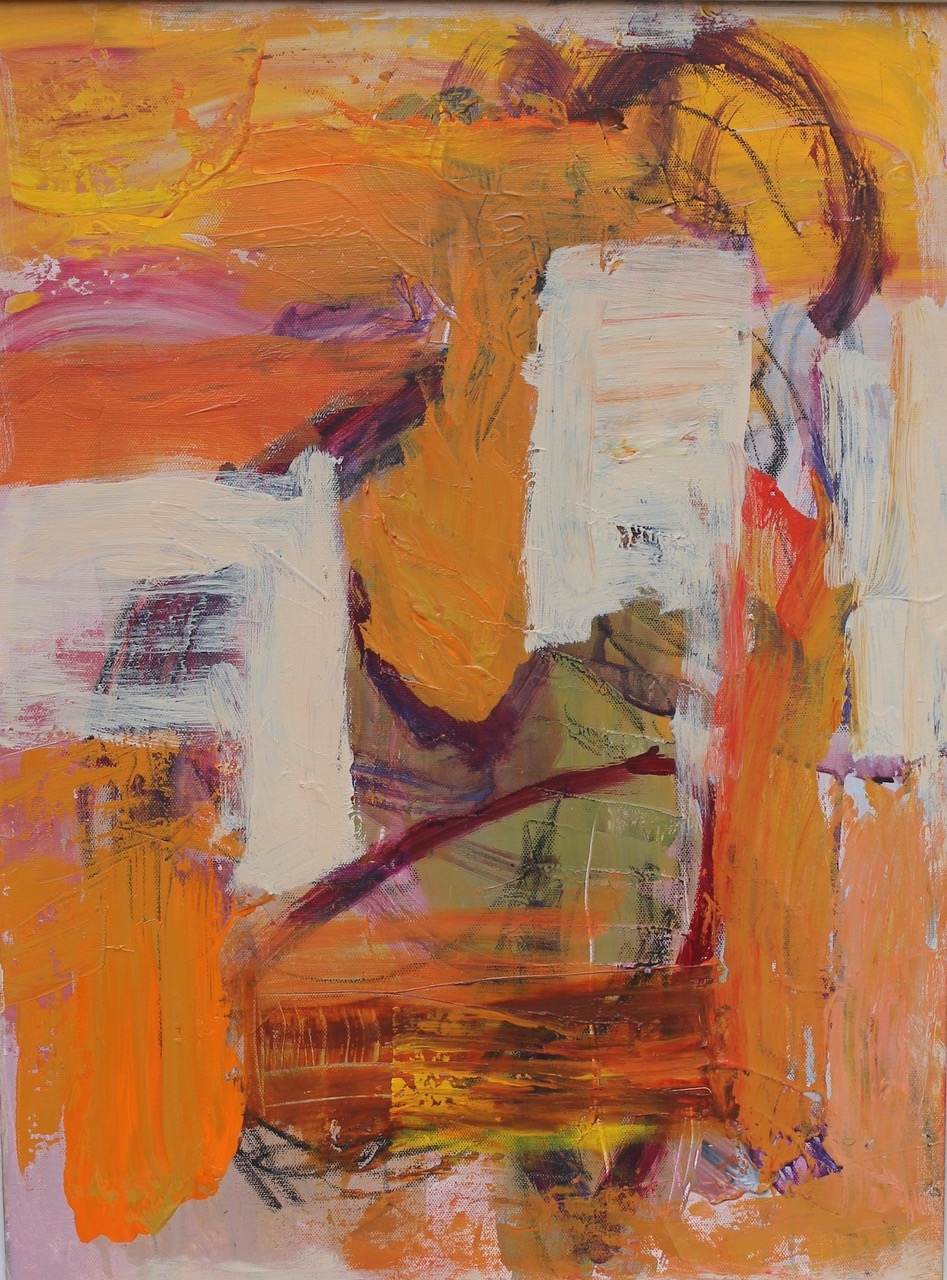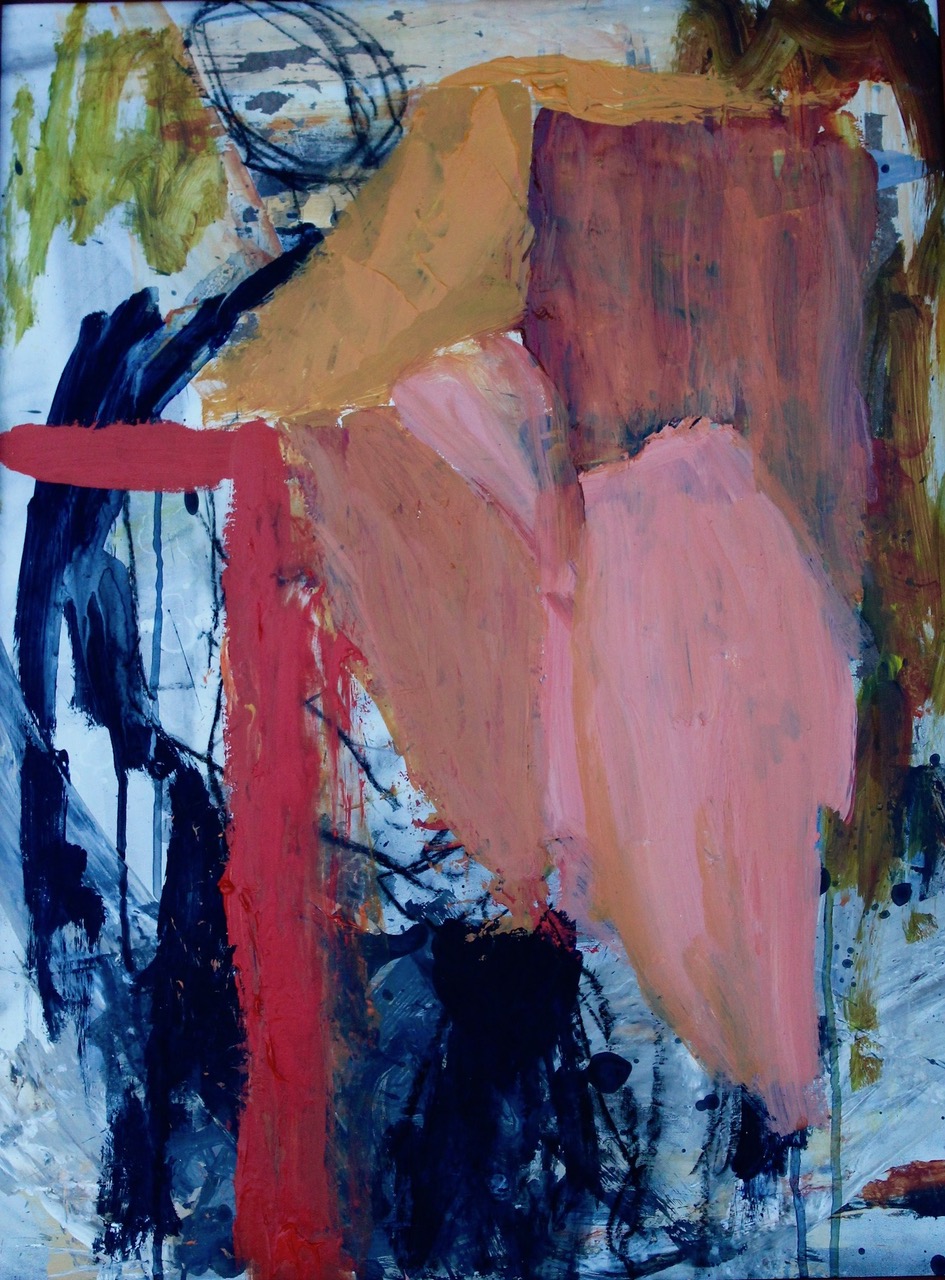 I am a self-taught painter, collage artist and street photographer. My work in psychology with refugees and students, influences my art. Process is key to my paintings, not concepts, though the refugee paintings emerged through their own will. I sweep strokes, connect elements, use viscosity, impasto, texture, shape and color. I feel movement and a push-pull with the canvas. I revise and often paint over old work, playing with accidental composition. I work messy-tearing, painting without gloves, using what's at hand. Transience, impermanence, decay and joy, disorder and letting go are embedded in the piece. I am spontaneous, emotional, sensory, using strong colors and old broken things. If figures emerge, I dialogue with aspects of myself—listening, sniffing, watching. Working with bold strokes, automatic gestures and texture, found, used, worn items, refuse from the process itself. I paint to music and movement which helps to color and juxtapose shapes in relation to each other. I prefer working in a large space but that is not always available. A vital and vulgar urban American life reflects my aging and energy. Working spontaneously, without plan, I paint visceral and viscous and I believe my process acknowledges there's no answer to anything, really—life is suffering and joy, confusion and clarity, rife with contradictions. Aging, decay, letting go, from old age to childhood and back
I paint the beautiful, painful, and nuanced experiences that arise from our human connections, whether it is to the self or to others. These paintings always start with the figure and always speak to my life experiences as a person whose identity lies at the margins. I interpret the sadness, beauty, and loneliness reflected in the body during intimate moments and brings these universally felt emotions to the canvas. I think that representing this perspective allows viewers of my work to engage with and empathize with subjects and stories that have been systematically erased. I want all viewers regardless of how they identify to see themselves and their lives in my work. When processing the stories I tell in my paintings you are forced to see the world through the eyes of the "other". From that place there comes an acknowledgement of the universality of the feelings that come from connecting with our world while also attaching the possibility of these complicated feelings to marginalized people who have been so often stereotyped to have uncomplicated and uncomplex inner lives.