Through a diverse body of work spanning multiple mediums and themes, Mia Cross explores color, the human figure, and narrative. Her oil paintings - her portraiture in particular - show a fixed fascination with human skin and its range of hues and tones. In both her portraits and other paintings, Cross sketches color relationships - sometimes harmonious and sometimes dissonant - to create engaging and complex palettes that keep the eye busy. Through her practice of layering paint and leaving hints of a painting's former stages, Cross invites viewers to explore her process while engaging their own imaginations to construct broader narratives about the piece. In addition, Cross uses sculpture to further examine the figure through found materials.
Cross launched her career in 2014, following her graduation from Boston University with a degree in both Painting and Sculpture. In 2016 Mia received the "Emerging Artist Award" presented by the Danforth Museum in Framingham, MA. She has been the recipient of multiple grants, including the Blanche Colman Grant and a Mass MoCa Match Grant. Mia has also participated in several artist residencies in the past few years, most recently serving as an artist in residence at the Vermont Studio Center through a Boston University alumni grant. Her work has been featured in numerous galleries and exhibits in New England. Currently, Cross' 140 ft. mural, We the People II, brightens the Rose Kennedy Greenway in Boston MA
Fountain Street Exhibitions: 11:11–The Depth of Perception, Breaking the Rules, Crossover, Thrive, Yellow Too!, Yellow, In Place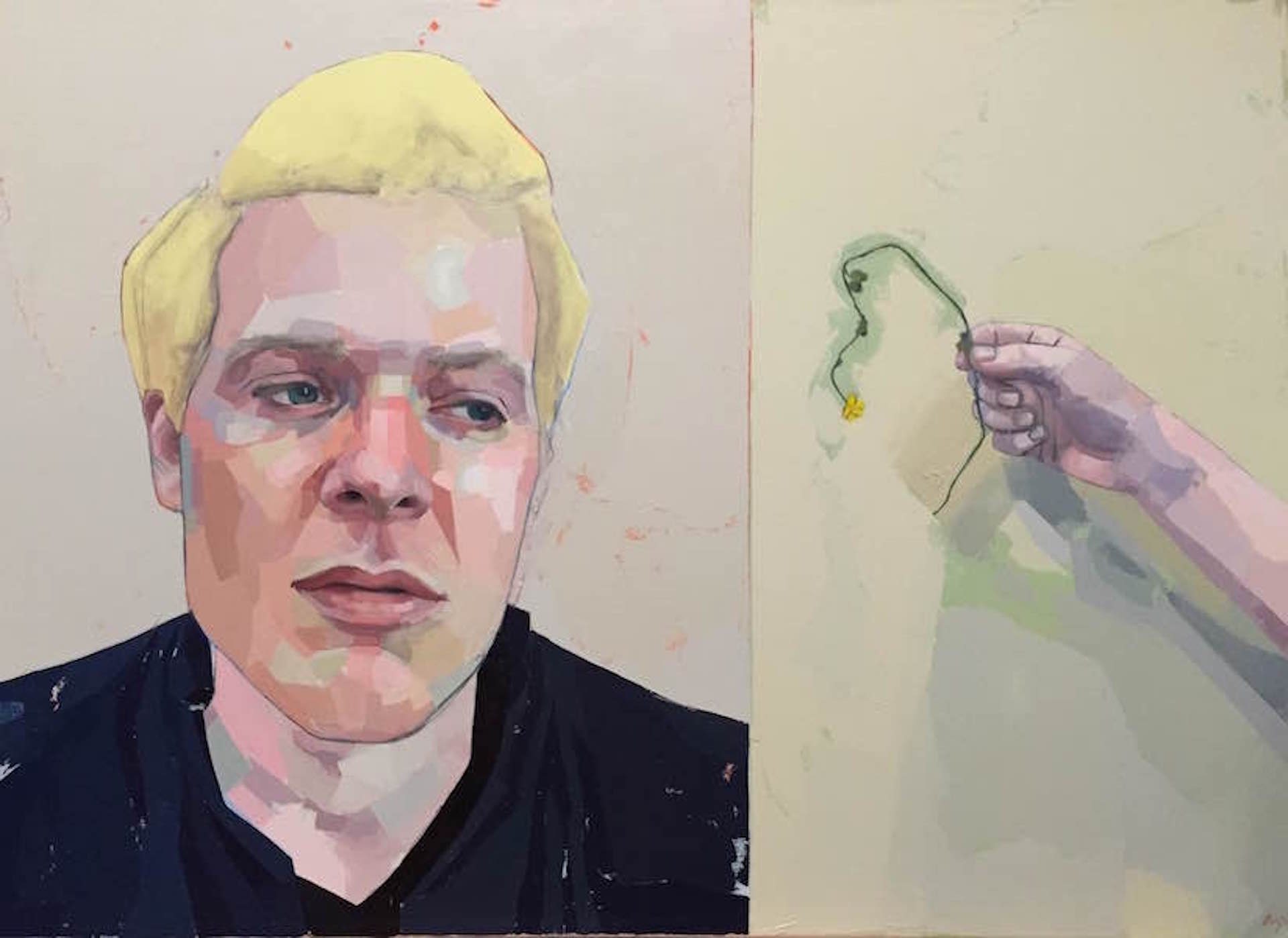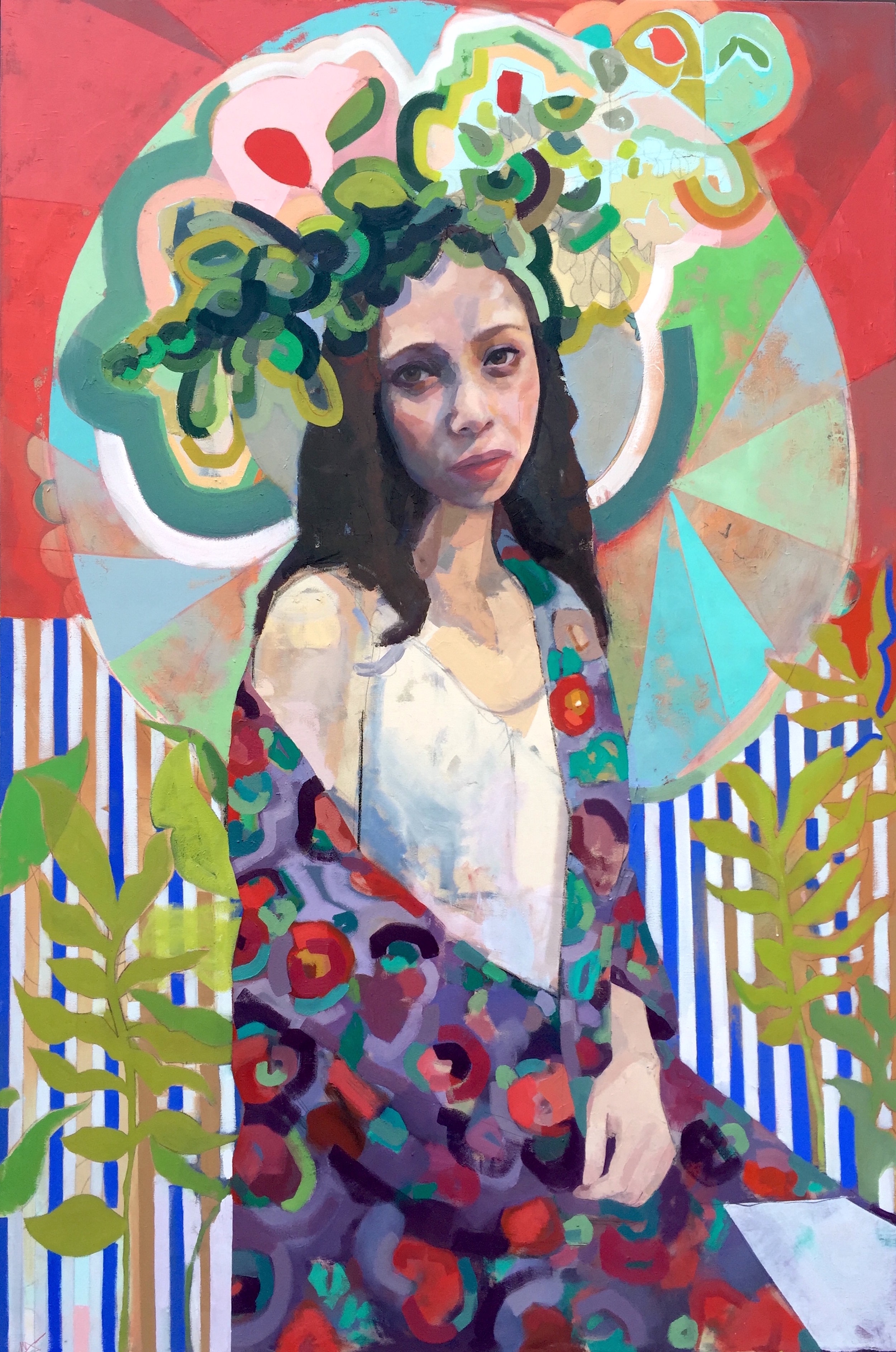 Purchase Mia Cross' work by contacting us directly at director@fsfaboston.com.