Patching together patterns and structures from disparate times and cultures, Mary Marley generates wholeness from fragments. Having manipulated oils, paper cuttings, and mixed media, she has most recently found expression through encaustic painting. The layering of these pigments creates a unique luminous quality to her graphic narratives.
Marley has gained an extensive education from many institutions, including Lesley University, the School of the Museum of Fine Arts, Boston, the Art Institute of Boston at Lesley University, and the School of the Worcester Art Museum. In addition to teaching at Newton Country Day School as a visual art instructor, she has also featured work in such exhibitions as the Blue Ribbon Show with South Shore Art Center, MA, Eve(olution) with Riverside Library, NY, Women Coast to Coast with Prince Street Gallery, NY and Personal Renaissance in Canada. Marley works from her studio in Millis, MA.
Fountain Street Exhibitions: 11:11–The Depth of Perception, Breaking the Rules, Transient, Thrive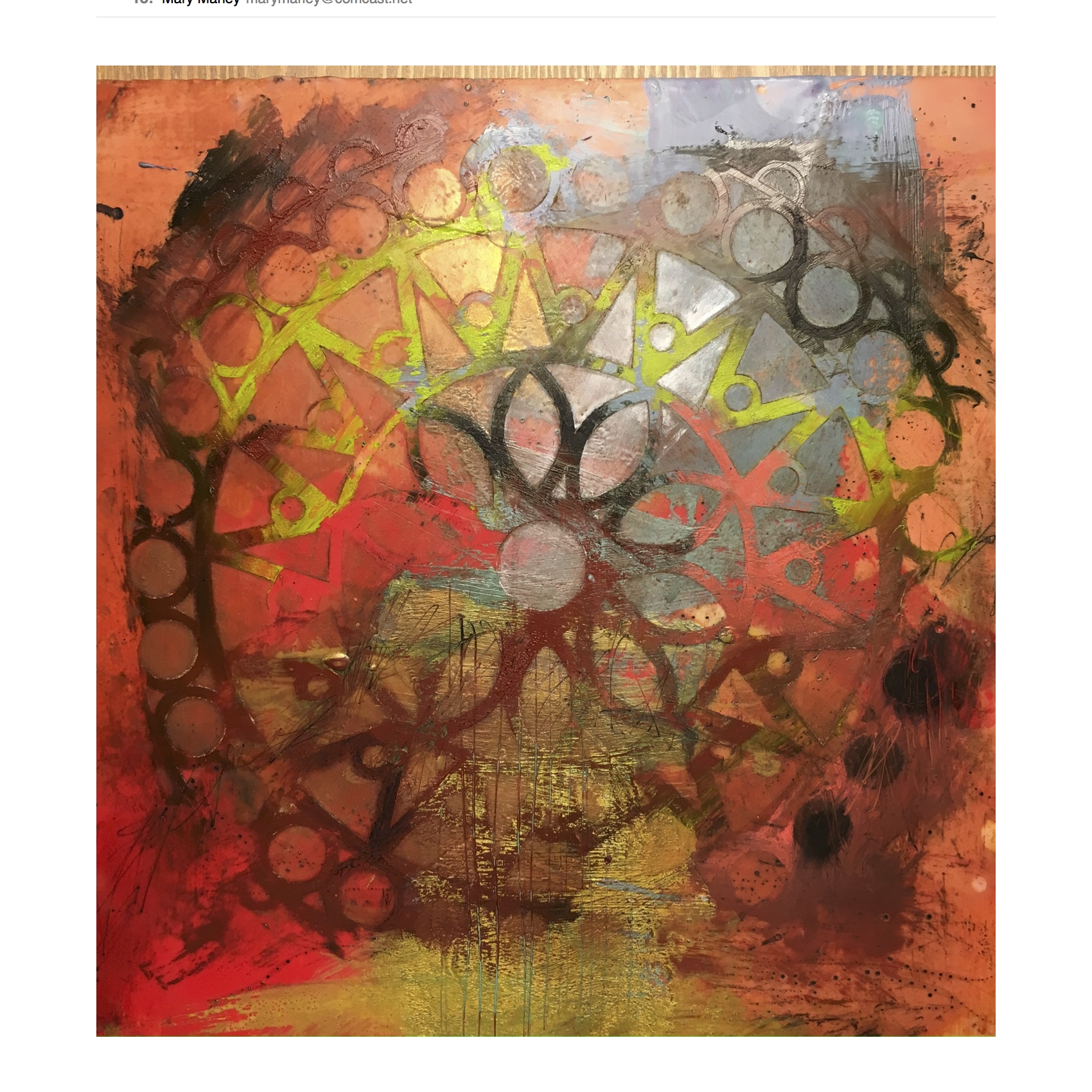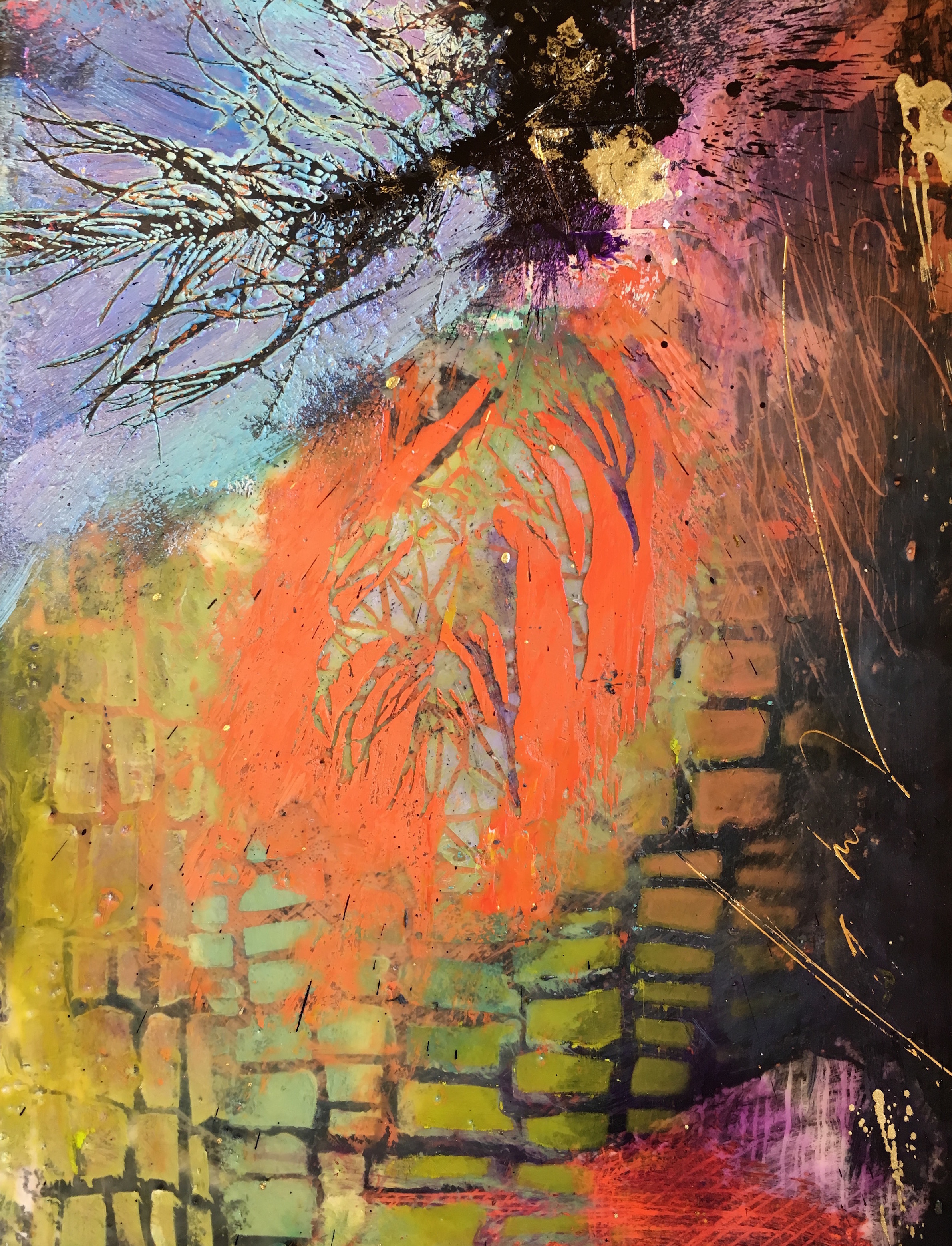 Purchase Mary Marley's work by contacting us directly at director@fsfaboston.com. Marley's work is also available for purchase on 1stdibs.com.