Altered Matter X 2
This April in the main gallery we are featuring core artists Iris Osterman and Brenda Cirioni. Their exhibition Altered Matter X 2 will run from April 3rd through April 28th with an opening reception on Friday April 5th from 6-8 p.m. Additionally, there will be two performances of Sand, a dance installation, on Friday April 26th and Saturday April 27th from 7-8:30 p.m. Below the artists talk about their work and their exhibition.
Iris Ostermann
For many years I have looked at nature and brought my impressions back to the studio. Recently, I began to question why I see things a certain way, and how my view of the world is transforming the work. In this group of paintings an inner vision surfaced. These are places seen and imagined.
Smoke from a fire in the Cascades cloud the skies, water overflows, there is impending danger next to the idyll. The climate of nature, as well as our social climate, affects our senses and alters our outlook.
Brenda and I are reacting to the changing world as we know how, within the language of our craft. We both use the materials with a free and intuitive hand, letting the vocabulary of color, line, and shape guide us, while the visceral application of paint demands attention. In the active task of constant emending and starting over, the images emerge.
Brenda Cirioni
Altered Matter–change in physical substance.
Prior to it's climactic eruption, Mount Mazama had a summit height of about 12,000 ft. and was Oregon's highest peak. The massive volcano erupted violently accompanied by collapse of the entire upper half of the edifice, which subsequently created Crater Lake. My first glimpse of Crater Lake rendered me speechless. It is stunningly beautiful and the epitome of transformation.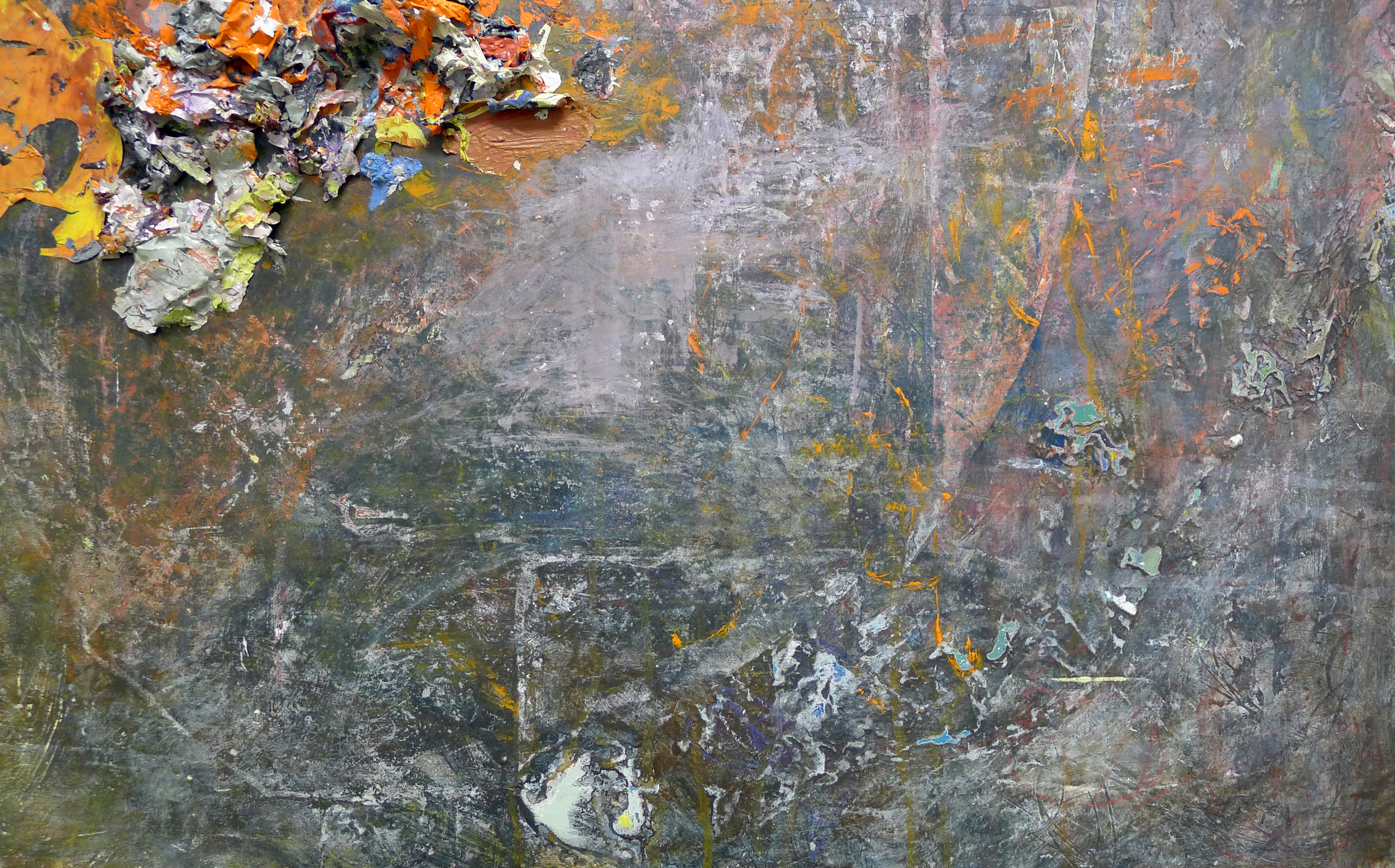 Back in the studio, I obsessed over the seismic eruption of Mt. Mazama: the fire, the ash, the loss of life and the 7,700 years of snow and rain that created the 9th deepest lake in the world. Crater Lake, along with my personal history with lightning and fire, is the inspiration of my new abstract paintings.
I paint instinctively; layering color, drawing, scraping, sanding, building up the surface until I've established a dialogue with the piece. Eventually, the marks, layers, and vibrant color generate a momentum of their own. Then painting is pure joy.