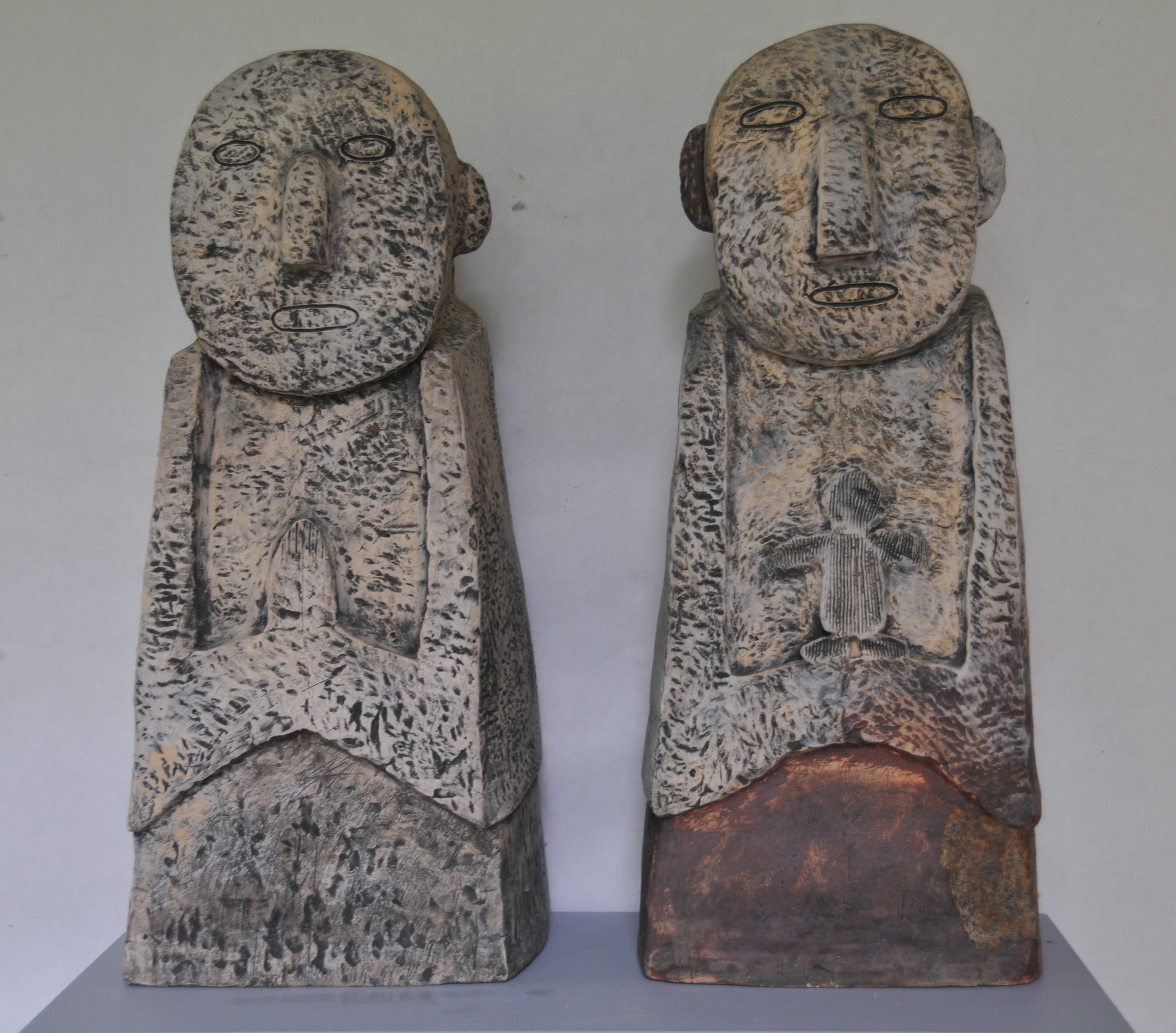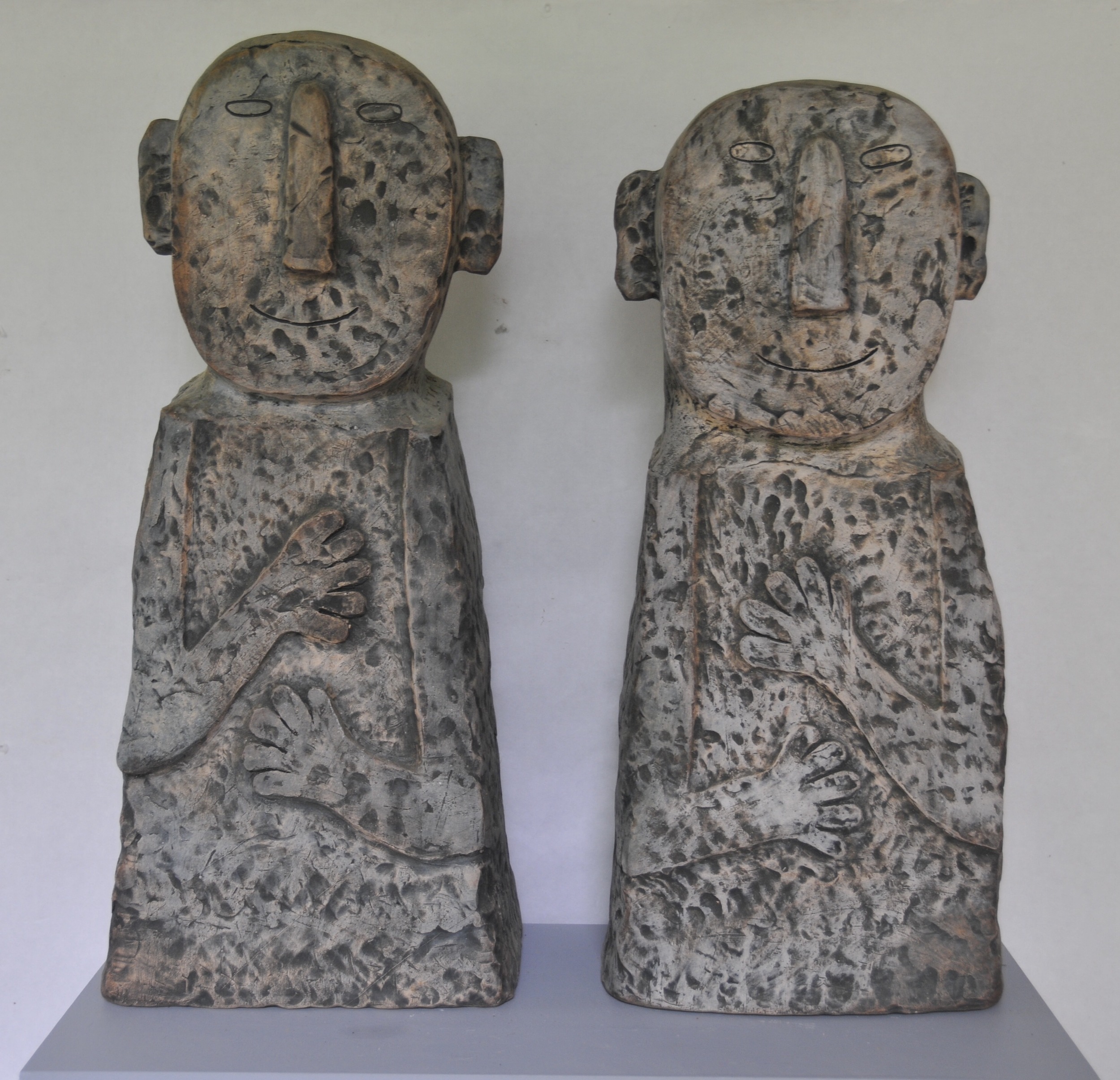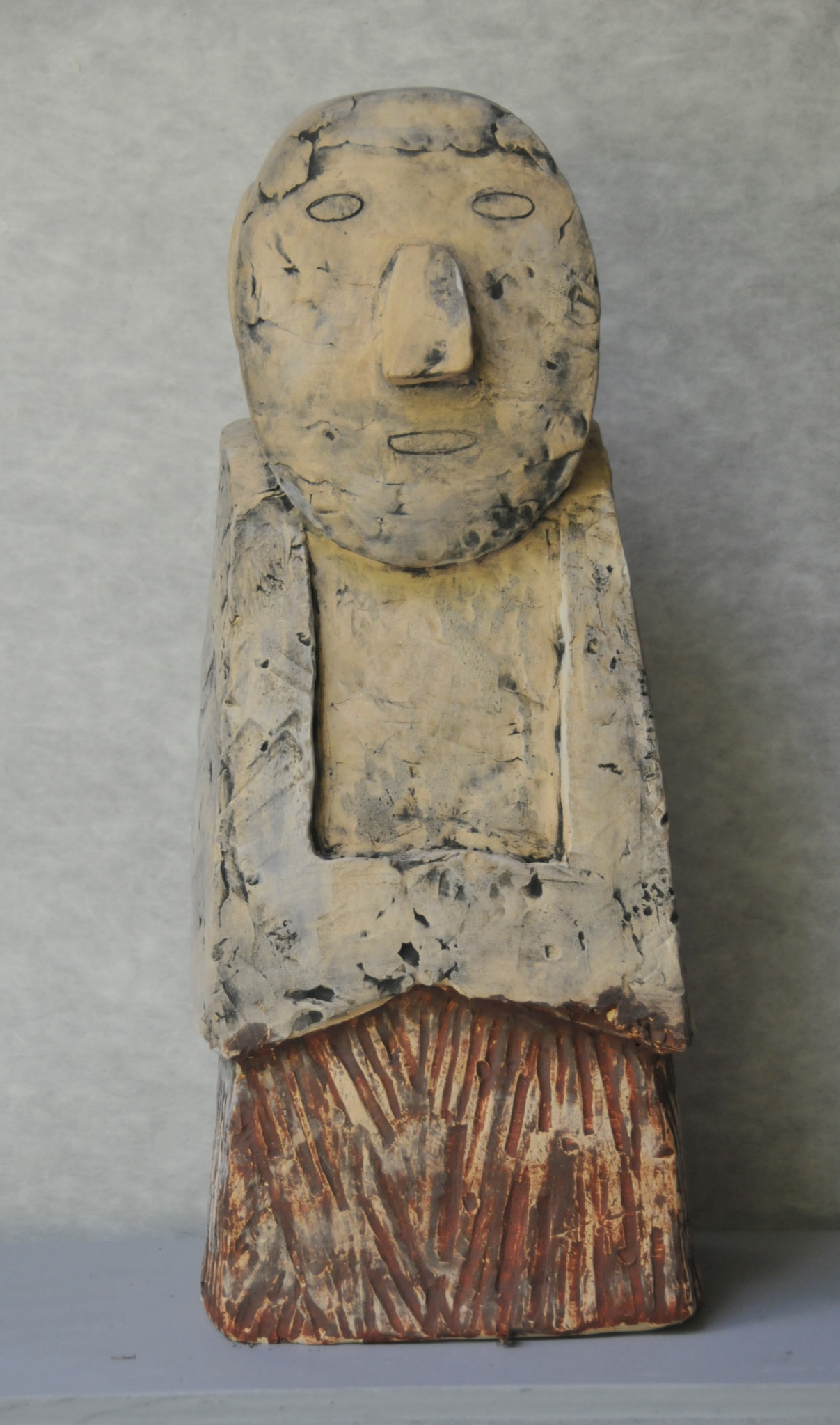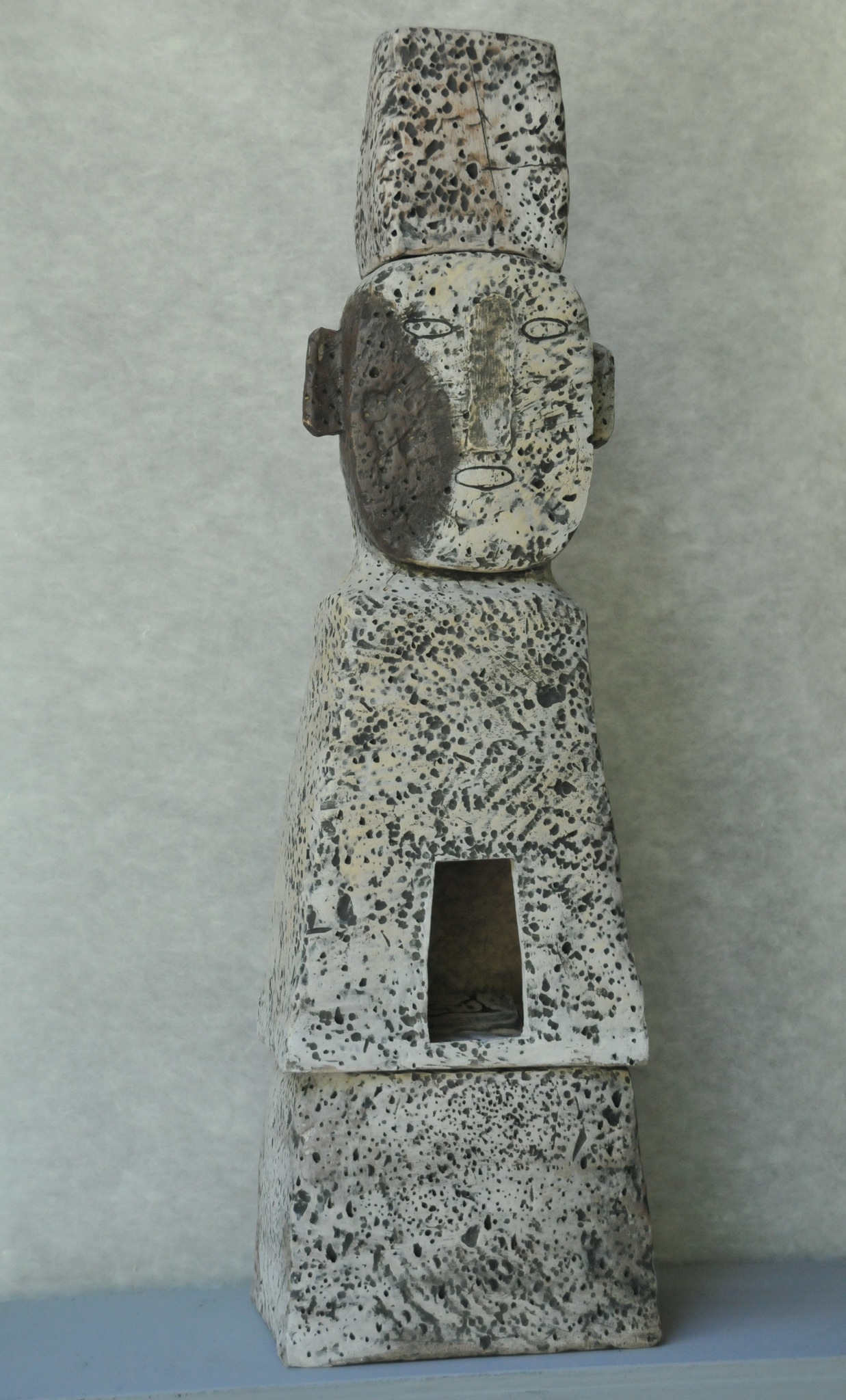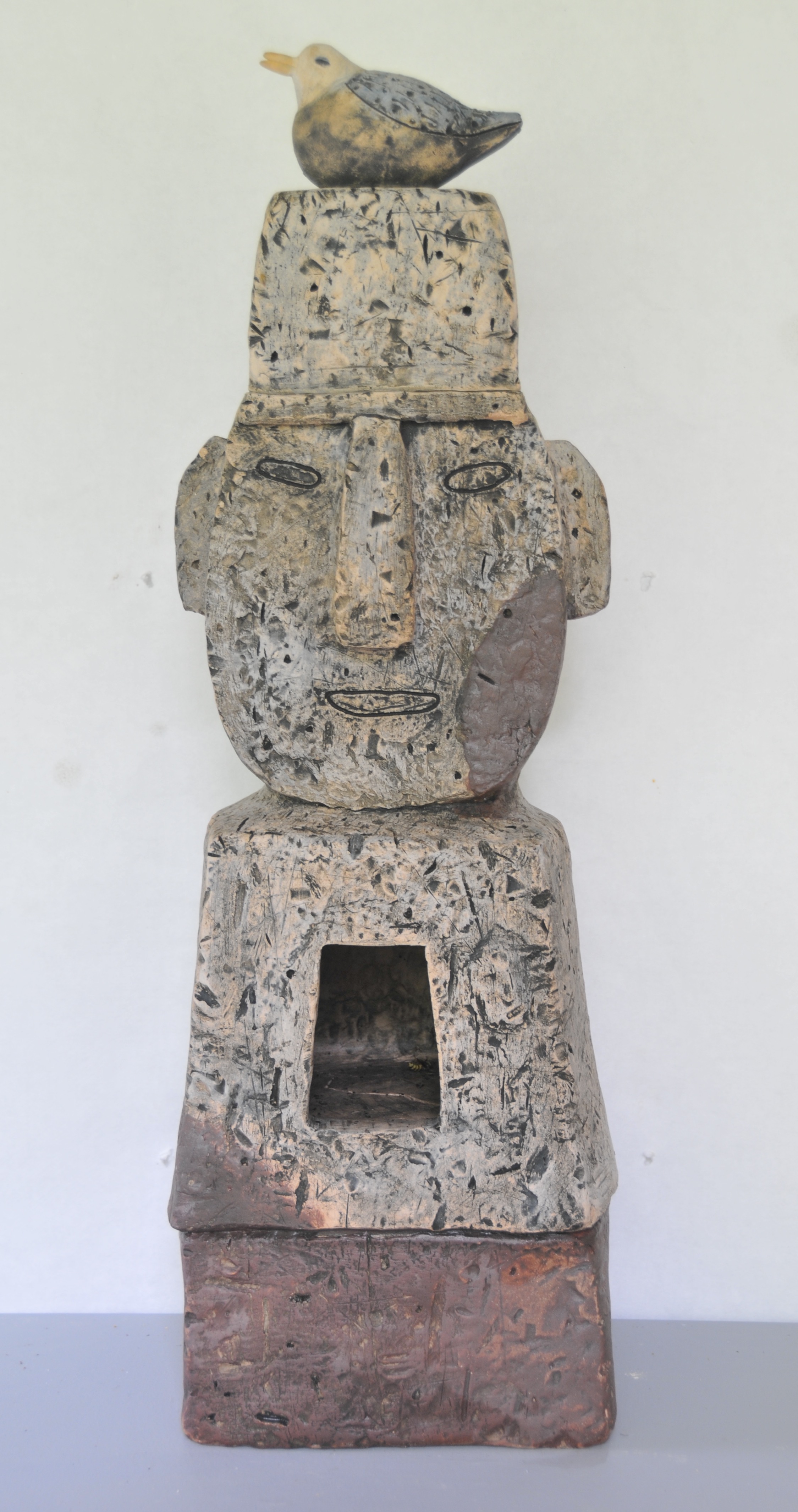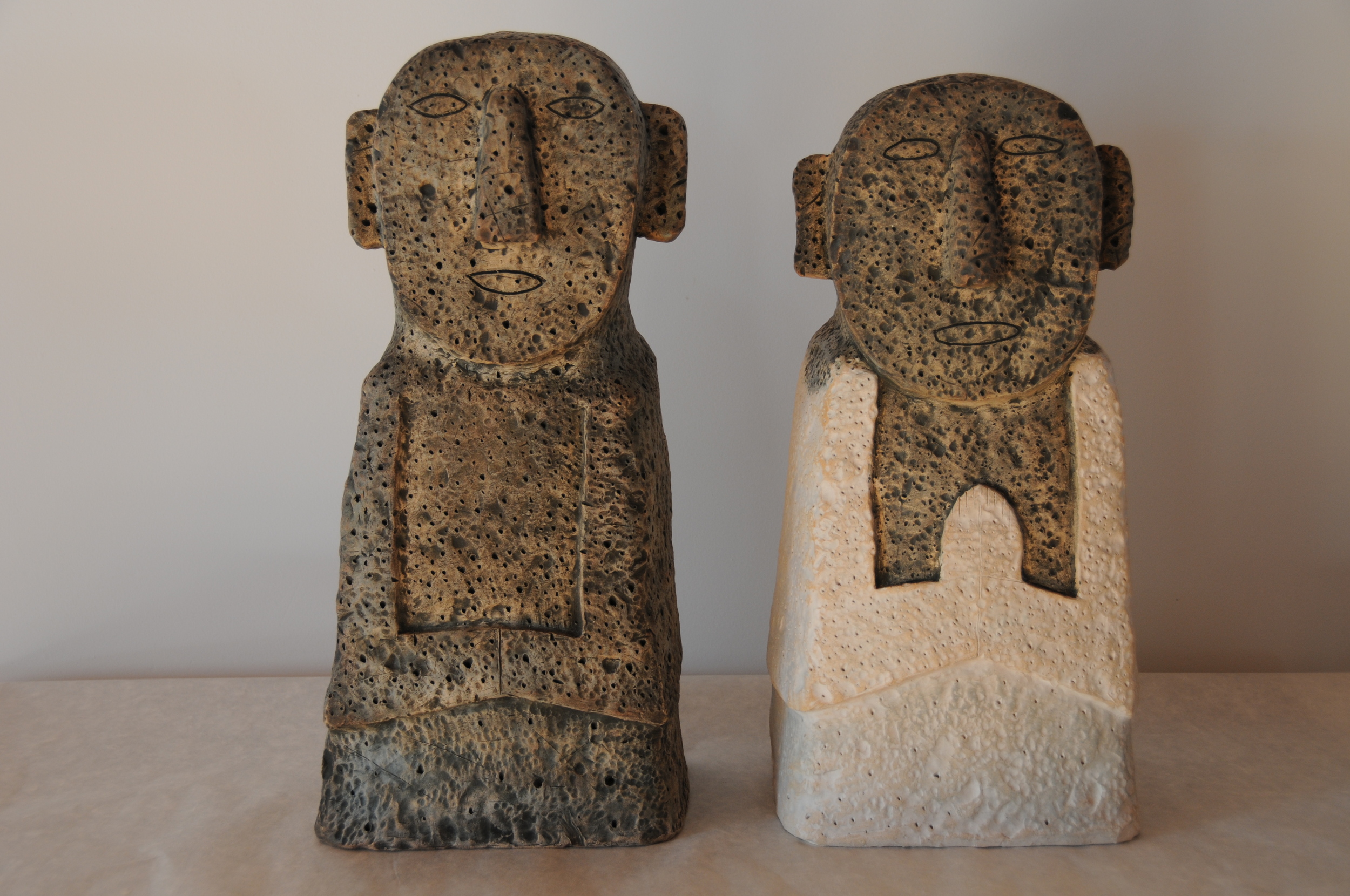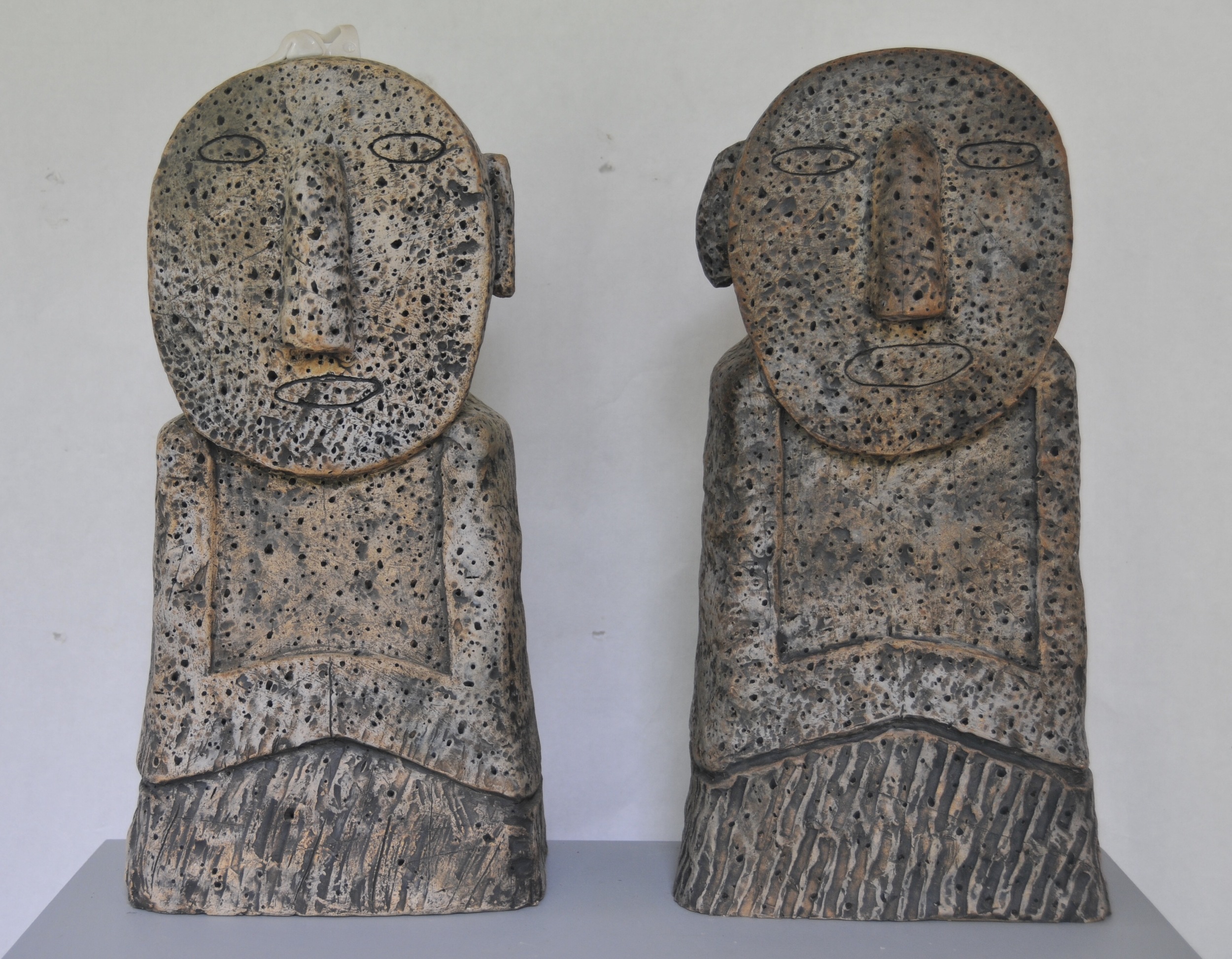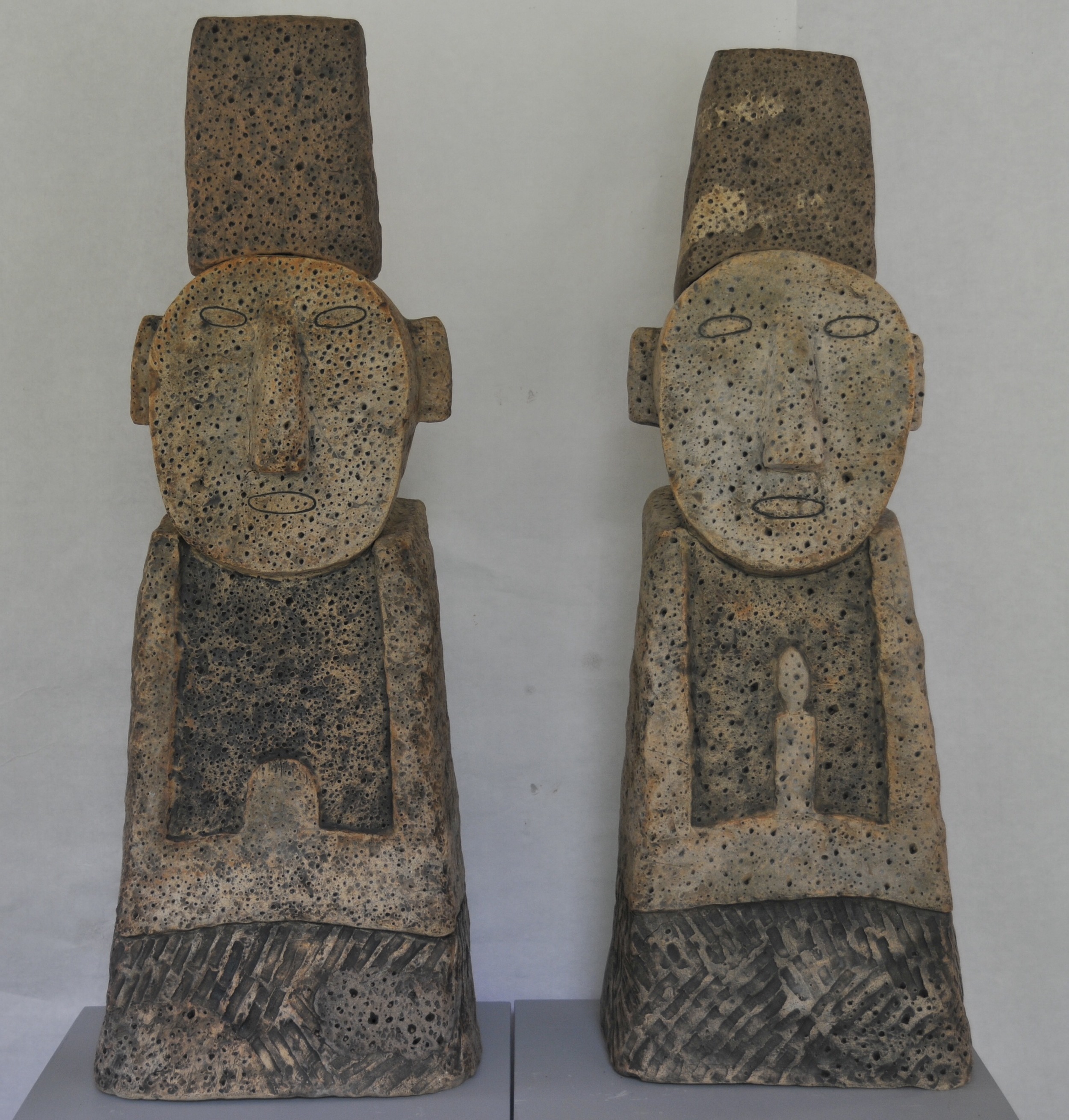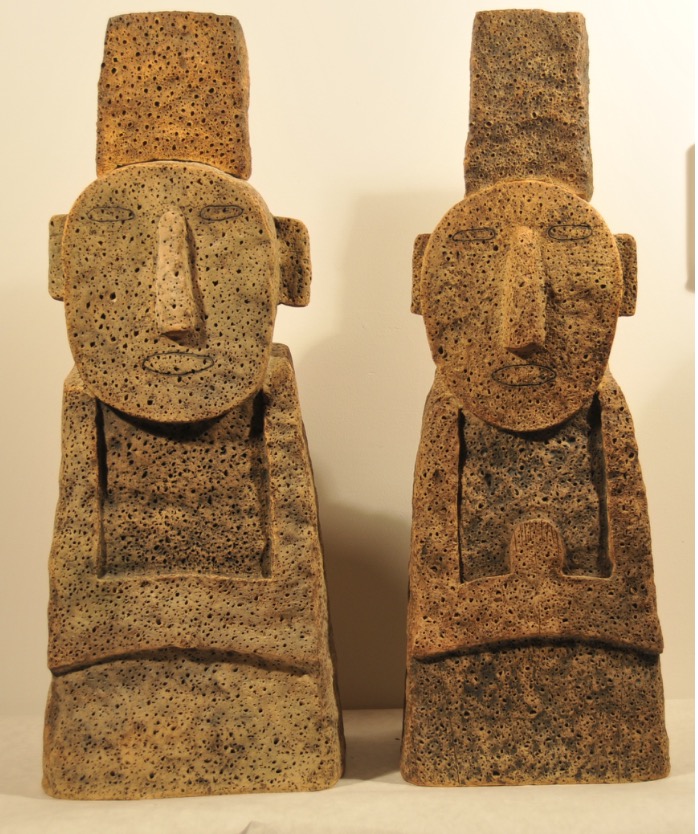 CONTACT US for more information or to make a purchase.
Jaeok Lee and Joel Moskowitz
June 11 -July 11, 2015
Reception: Saturday, June 13, 5-7PM
Artist talk and Poetry Reading:
Saturday, June 27, 4-6PM

In Traditions in Translation, Jaeok Lee and Joel Moskowitz draw from their cultural and spiritual legacies, adapting the symbols, rituals and social dynamics of distant homelands. Each artist has created a personal visual language based on a place which is remote geographically but inescapable emotionally.
Jaeok Lee creates stone-like ceramic guardians, inspired by a folk tradition she discovered when traveling in Korea. Now displayed in museums, the ancient guardian statues once stood at village gates, in doorways and cemeteries. Guardians of prosperity, of play, of light, of love, family, fertility: her versions of the traditional forms are hand-built clay figures, monolithic yet personable. Some are humorous. All are powerful, simple and imbued with a spiritual presence
Joel Moskowitz blends the Hebrew letters of his own Jewish heritage with the Arabic letters, the language of Islam, expressing a yearning for brotherly coexistence. His graceful images create a visual dialogue and tease the viewer into an appreciation of cultural and spiritual differences and similarities. With acrylic paint, now thickly-applied, now translucent, and collaged bits of ephemera, he builds a texture like that of an old wall layered with ripped posters.
Both artists live in Sudbury, Massachusetts.