Sorin Bica's paintings are filled with color and light, evocative of his interaction with the balance between polar reactions and complexities of life. People's expressions fascinate him, and he seeks to render emotion rather than create realistic portraits. Since his youth in Bucharest, Romania, where he was a sculptor and a clothing and jewelry designer, then political cartoon artist, he has been inspired by the Romanian sculptor Constantin Brancusi. His paintings incorporate basic, colorful elements with vibrancy, evolution, and movement. Guided by the subconscious, he becomes absorbed by the process of creation, often for hours, before grounding himself back in the present.

Bica has regularly appeared at SOWA First Fridays since 2013, and exhibited at the Paula Estey Gallery, MA, in 2014 and 2015. Bica's paintings have also appeared at the Framingham ARTpop Gallery's Six Artists Show, the BRACE Framingham Group Show PopUp Gallery, and a series of open studios. The Boston Globe praised his work in 2007 for honoring the victims of the Virginia Tech shooting. He has also painted reflections on the Boston bombing and the Iraq War. His studios are located in Boston and Framingham, MA.
Fountain Street Exhibitions: Identity, Thrive, Yellow Too!, Yellow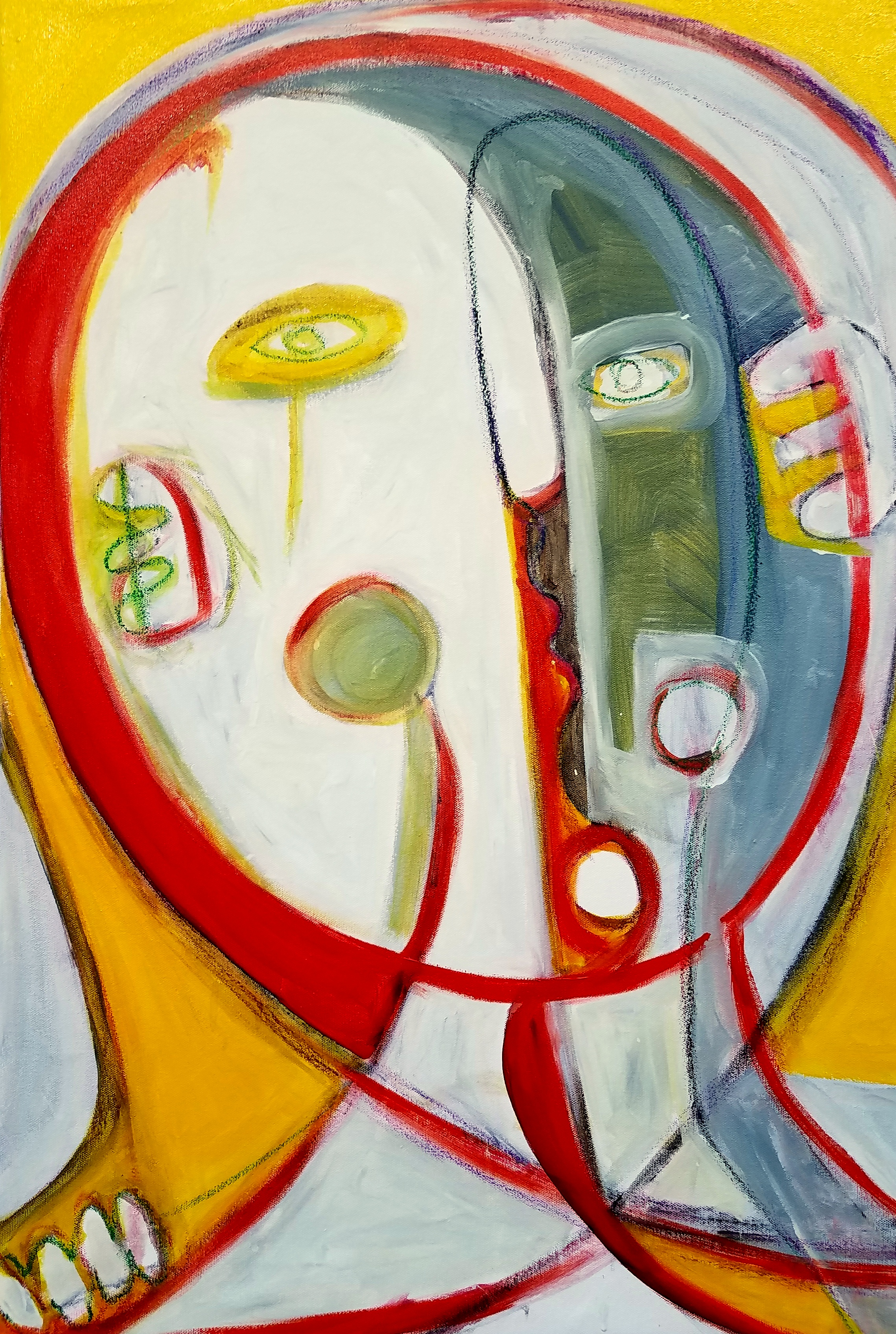 Purchase Sorin Bica's work by contacting us directly at director@fsfaboston.com.
Sorin Bica's Fountain Street Press: