Iris Osterman is a painter who often uses landscape imagery as a starting point for work that bridges observation and abstraction. Her use of oils, encaustic, graphite and charcoal lends itself to a strong graphic representation. The boundaries between drawing and painting are fluid in Osterman's work and feed off linear energy. Her typical approach to painting involves continual working and re-working over an extended period of time feeding off of memory and emotional recall. In this latest series she turns inward, using the landscape of her imaginings to produce work that is sometimes unsettling, fractured or suggestive.
Osterman has a background in painting, sculpture, etching, and printmaking and earned her MFA from the American University, D.C., after earning her BFA from Boston University, MA. She has taught at Wheelock College, MA, University of Colorado, and South Shore Art Center, MA, and has exhibited nationally, including at the Bowery Gallery, NYC, Gallery New Mexico, NM, Cooperstown Art Association, NY, Zullo Gallery, MA, and Cambridge Art Association, MA. She works from her studio in Framingham, MA.
Fountain Street Exhibitions: Altered Matter x2 (April 2019), Breaking the Rules, Thrive, Yellow Too!, Place and Memory, Yellow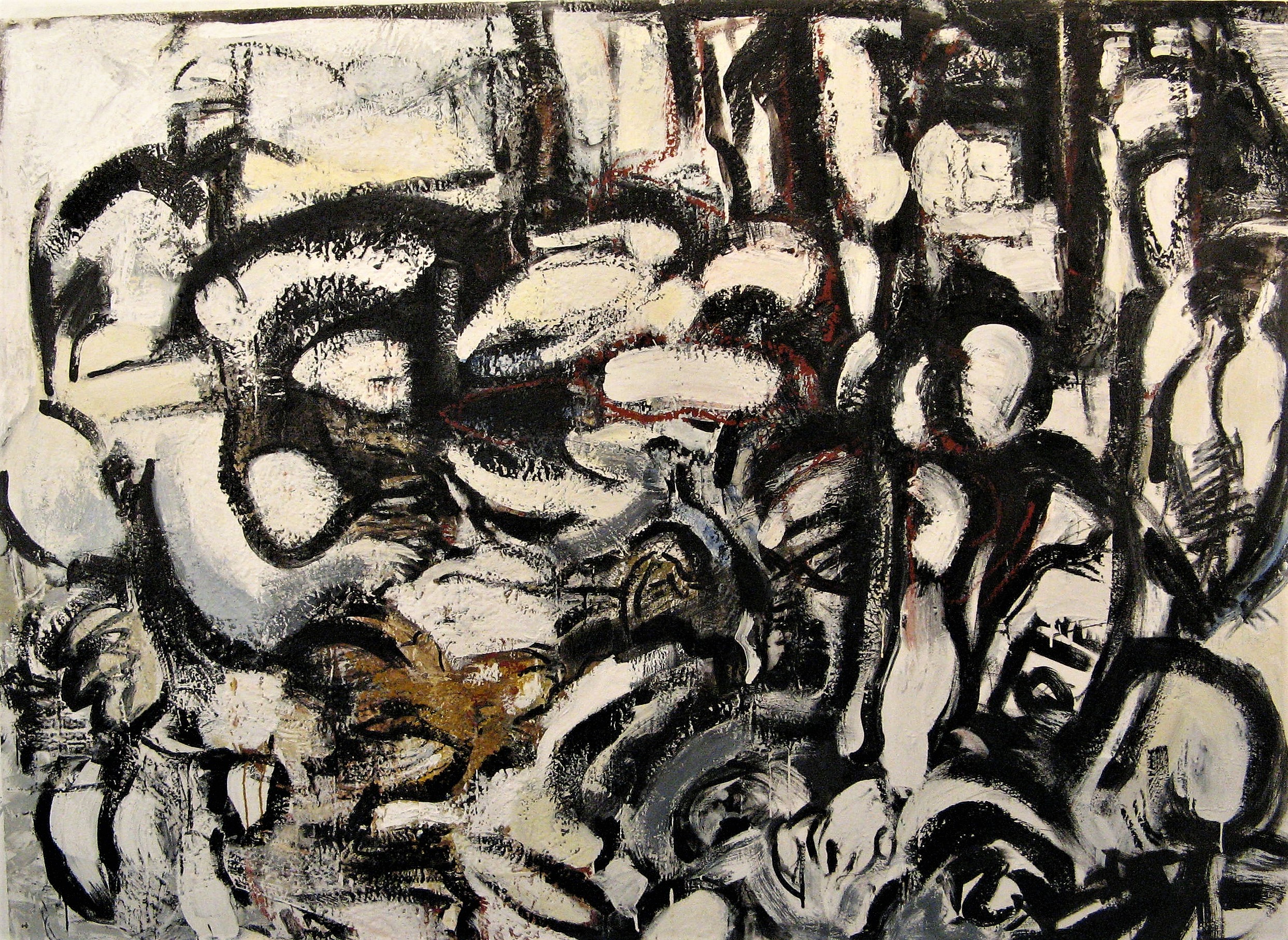 Purchase Iris Osterman's work by contacting us directly at director@fsfaboston.com. Osterman's work is also available for purchase at 1stdibs.com and Artsy.
More about Iris Osterman: