November in the Annex
This November we are featuring our 2018 juried show, "Space Invaders," award recipients Isabel Beavers (juror's choice), and Lani Asuncion and Samantha Morris (honorable mentions). Their work will be on view through November 25, 2018. Below you can learn a bit about their work and process.
Samantha Morris
In my work, I focus on architecture and landscape and how we experience intimate spaces. An idea that is explored and questioned throughout my paintings is how the architectural spaces we inhabit situate themselves into our natural landscape. I aim to create a sense of specificity, to evoke the powerful feeling of being immersed in a space. Influenced by photography and film, my work investigates the stillness of night; the frozen moments before something happens. My work challenges the way we view space, by asking the viewer to stop and investigate further the place is revealed within my work.
I am also inspired by the modern and minimal quality of Scandinavian architecture and design, which influences my painting practice. After spending a month in Northern Iceland, I was able to document the architecture and landscape through photography and drawing. I pay attention to the differences between being in an actual physical space, experiencing a photograph of that place, and then finally creating and experiencing that space through a form of rendered imagery, such as painting. I am interested in seeing how our perception changes. I have found that painting with oil on panel most successfully captures the concept of the work. It allows me to build passages of color through the use of mediums and thin transparent layering. Through this process, a sense of internal light emerges from the work. It allows the viewer to enter into the space through the depths of light and dark within the subtle differences in tone and value. I strive to push the difference between line and edge, challenging the way areas of material meet up against each other to create structural or organic space. Working additively and reductively, I am able to realize a subtle and delicate space.

Lani Asuncion
In my art practice I use video, sculpture, performance, and digital storytelling to explores the sociopolitics of community. By using my body and the camera I am able to navigate landscapes and recall personal stories that are transformed into abstract narratives used to explore my identity as a multicultural, biracial woman, continually discovering the negotiation of belonging. By using imagery of nature, I am interested in communicating current condition of parks and greens spaces throughout the city of Boston.
HUMAN GARDEN | Growing Fake plants, one channel HD video, pigmented dress, 2018

The HUMAN GARDEN project focuses on how commercial development causes disconnect from nature, in turn, causing isolation and alienation within local communities by creating gentrified environments. Urban development and tampering have also caused a decline in native New England flora. The video Growing is made by printing onto a fabric I then make into a dress. The imagery is from Boston ivy I usually project and perform with. I wanted to take the digital and turn it into a 2D from that would again translate into a 4D time-based media through video. This translating from one media form to another refers to the use and manipulation of nature in urban green spaces. How many of these environments are constructed at a high cost and are used as bargaining tools for development negotiations. Pointing to the changes and control these types of green spaces have on a neighborhood and city, and how access is decided by location and design.
I am working on an extension of this project that will invite the public to participate in the process of exploring making music with plants. I hope to receive support from the city to make this project possible.
Isabel Beavers
Isabel Beavers re-examines knowledges and ecologies as both an artist and researcher. Her creative practice encompasses multi-media installations, sculptural mapping projects, and creative and academic writing. Her piece, Mars, creates an analogue for the Martian landscape via the inaccurate and imprecise methods of modeling, satellite imagery, and hand-built sculpture. Through sound the work interrogates four tenets of the human condition: loss, discovery, intimacy and fear. Mars juxtaposes the plight of human suffering on Earth against the absurdity of future space exploration, current environmental challenges against the realities of the barren Martian landscape, and ultimately desire and fantasy against scientific truth.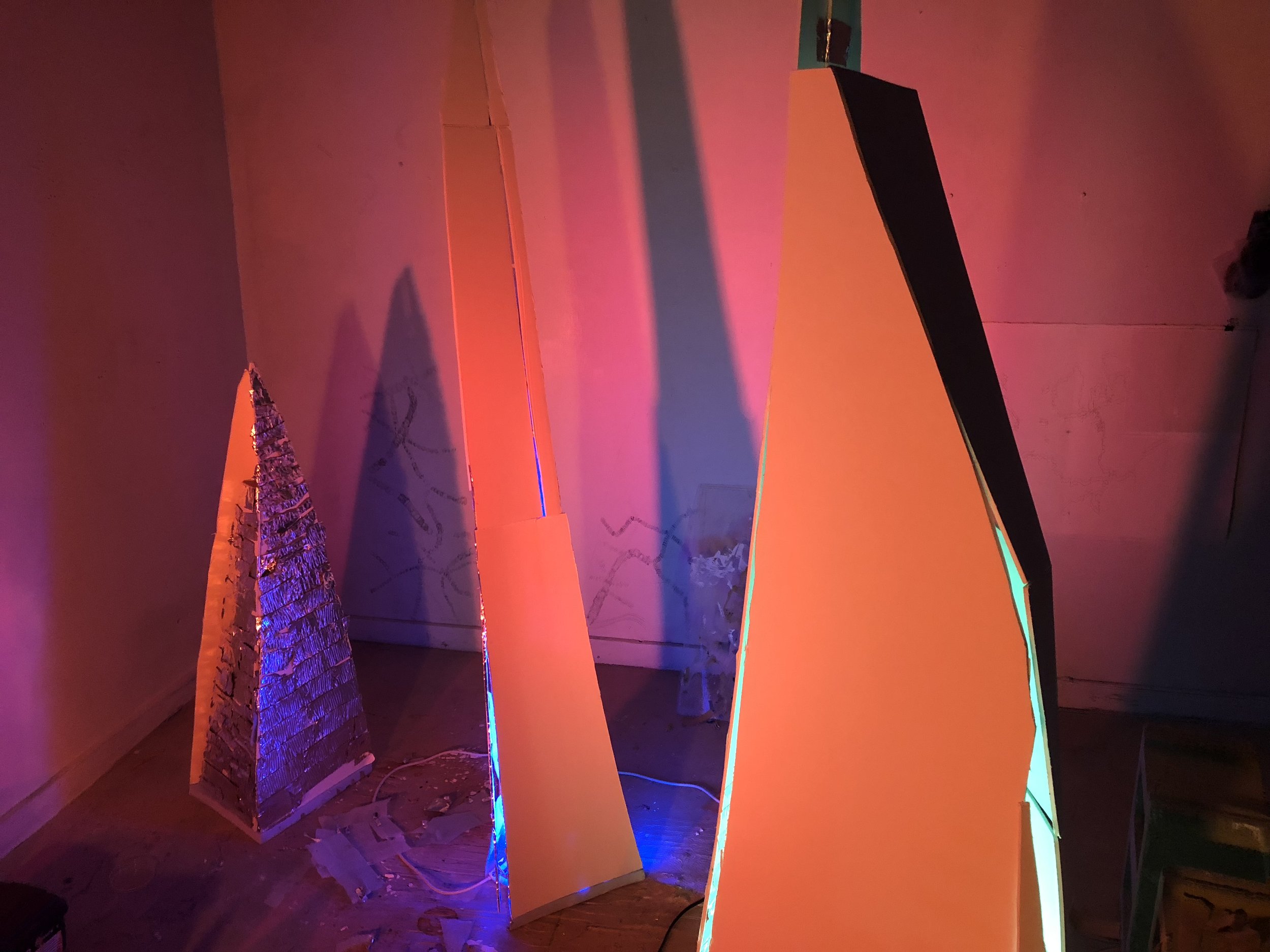 Beavers holds an MFA from SMFA at Tufts University, and a BS in Natural Resources from University of Vermont. Her work has been exhibited at the MFA's Boston's William Morris Hunt Memorial Library, Emerson Media Arts Center, Boston Convention and Exhibition Center, Humboldt-Universität zu Berlin Thaer-Institut, Framingham State University, and Mountain Time Arts in Bozeman, MT. Recent achievements include an artist residency with the Finnish Bioarts Society and an artist residency at Skaftfell Center for Visual Arts, Iceland.