Continuum: tradition meets innovation
June 23 – August 6, 2016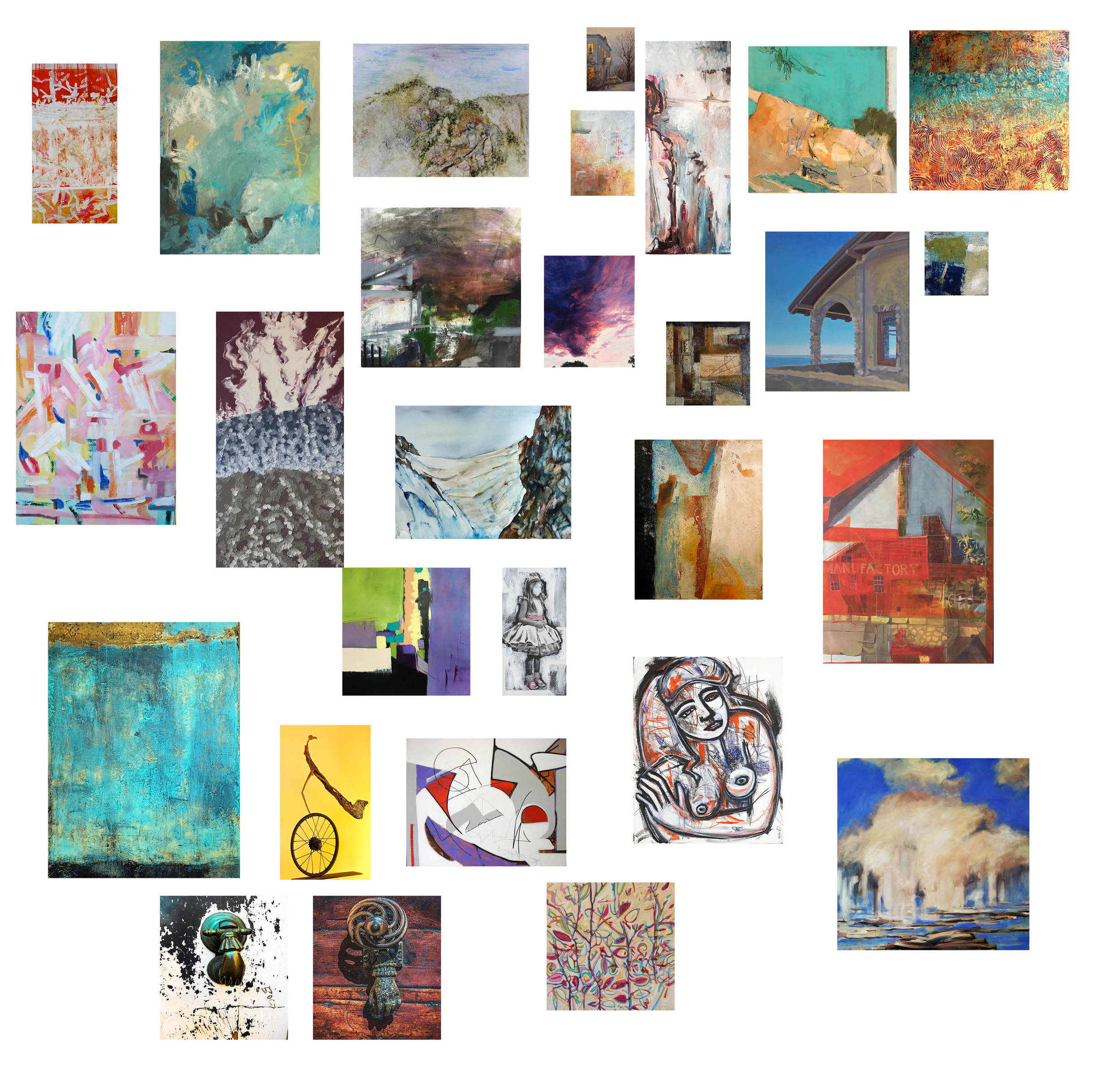 Read the REVIEW in the Metrowest Daily News
EXHIBITING ARTISTS
Deedee Agee, Kim Alemian, Lorrie Berry, Winifred Breines, Rosalie Cuticchia, Anita Cohen, Robin Colodzin, Debra Corbett, Jennifer Costello, Elena du Plessis, Margie Florini, Christine Frisbee, Rebecca Gmucs, Rachel Gordon Bernstein, Lisa Goren, Liz Gribin, Sandee Johnson, Linda Pearlman Karlsberg, Bonita LeFlore, Nella Lush, Candace Mitchell, Silvina Mizrahi, Mary Alice Orito, Pat Paxson, Cheryl Polcaro, Ilene Richard, Beverly Rippel, Ellen Rolli, Lully Schwartz, Anica Shpilberg and Pamela Tarbell.
CONTACT US for more information or to make a purchase.
The National Association of Women Artists, Inc., Massachusetts Chapter, in partnership with Fountain Street Fine Art, announces "Continuum: Tradition meets Innovation". This is an invitational group exhibition of 2D and 3D works inspired by the experiences and aspirations of the artists. Artwork can capture time, place, and feeling, and this exhibit strives to reflect that.
Featuring contemporary works by NAWA, Massachusetts Chapter (www.nawama.org) artists, the exhibit will be juried by Marie Craig and Cherie Clinton, Co-Directors of Fountain Street Fine Art. Fountain Street Fine Art (www.fsfaboston.com) is a resource for artists, art-lovers, and collectors, and exhibits contemporary work by emerging and mid-career artists that is exciting and new.
The National Association of Women Artists is based in New York City and was founded in 1889 as a not-for-profit organization of professional women in Fine Art. Its mission is to foster public awareness of visual art created by women. It is the oldest art association for women and has curated notable exhibits presenting the work of Mary Cassatt, Suzanne Valadon and Cecelia Beaux and Alice Neel. NAWA (www.thenawa.org) is archived in numerous museums and state libraries throughout the country.
The Massachusetts Chapter was established in 2013. It offers an active program of exhibitions, seminars, community outreach programs and educational activities. Its mission is to increase awareness of women in the arts, build and foster a strong art foundation in Massachusetts, and promote the work of accomplished women artists who contribute to American culture and art. The NAWA Massachusetts Chapter is pleased to be sponsored by Artscope Magazine.