THE ANNEX
September, 2019
Rapid movement, interior universes and the energy of color come together in an exhibition featuring artists Shazia Fahim, Ruth LaGue, and Meghan Mirasolo.
September's Annex exhibit is about finding directions through the landscape and pattern.
With the use of photography, painting, printmaking and collage these three artists reflect a state of wonder of the known and unknown realities of life.
The ANNEX is a section of the Gallery where we spotlight new work by regional artists.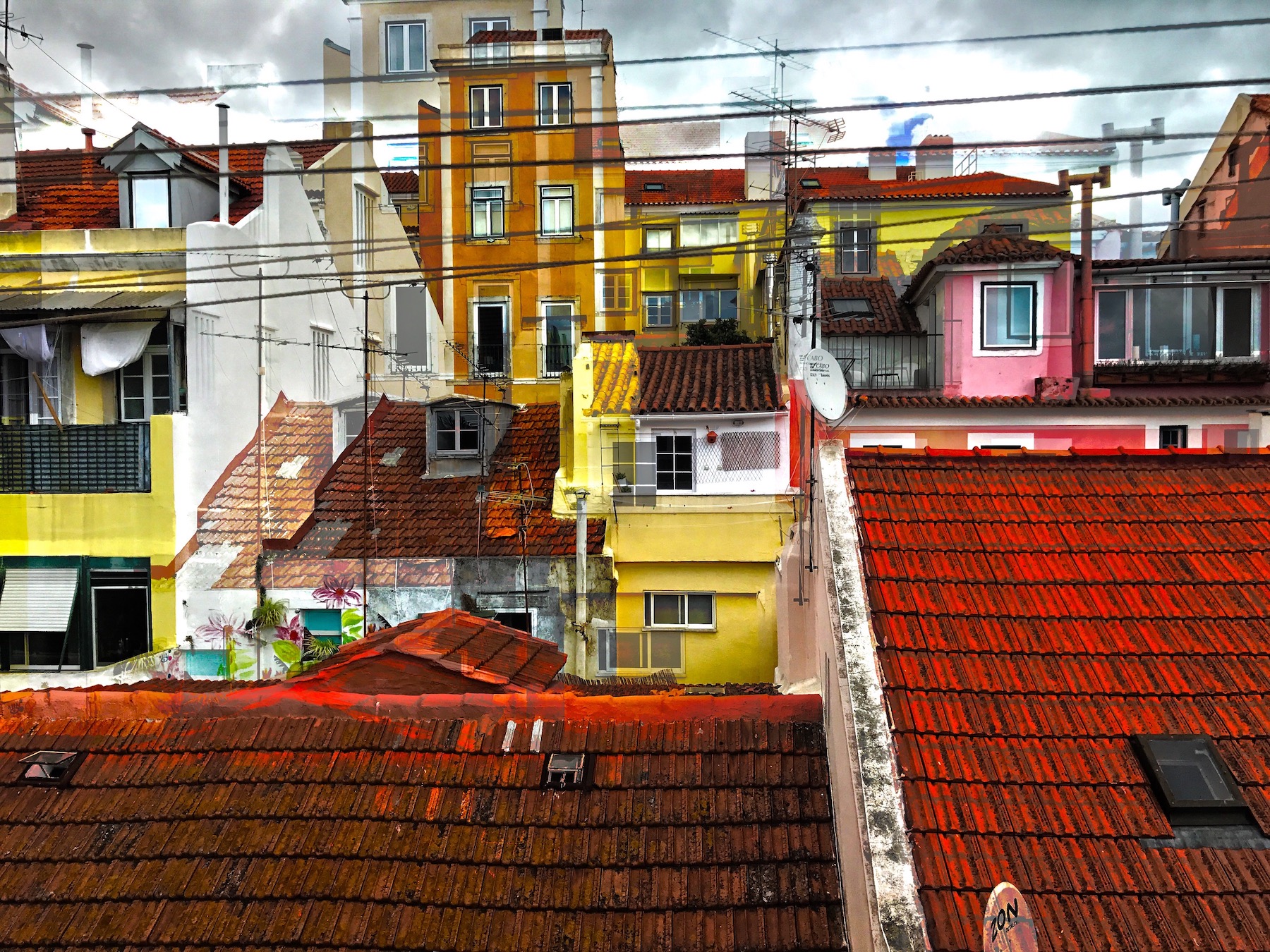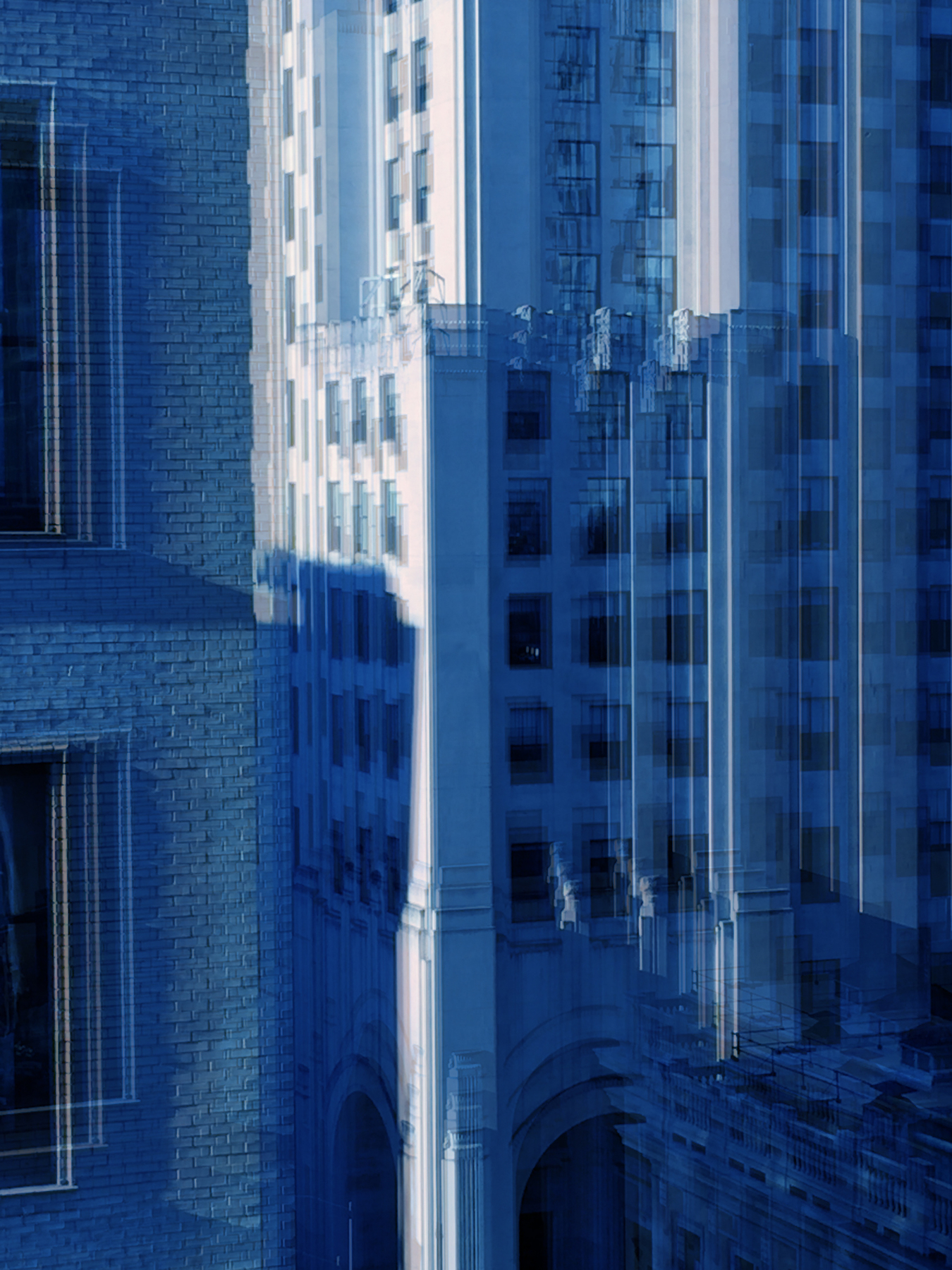 Meghan Mirasolo creates images with an atmospheric feel by repeating and layering multiple, digital photographs in the computer. Her work takes on a dreamlike, almost abstract quality. Mirasolo's current work is influenced by her travels, using architecture, urban landscapes, and hotel interiors as inspiration. The layered images create a fragmented atmosphere. There is a sensation of rapidly moving from place to place, of being surrounded by new and unfamiliar locales if only for a moment. She sees the unseen in her environment, but the photos never truly reveal reality. It is hidden in-between the layers, the shifts, and the imbalances.The images provide a glimpse of surroundings that evoke fading memories and emotions, reminders of a place and time that perhaps slipped away.
Mirasolo's work has shown in numerous group shows in the greater Boston area. She graduated from Massachusetts College of Art with a B.F.A. and currently teaches digital photography.
Ruth LaGue paints landscapes that represent fragments of time that will never be again; intimate moments of communion with something greater than herself; quiet meditations to which she bears witness. These meditations compel her to paint.She finds that the most exciting part of the creative process is observing the juxtaposition of colors and textures as they form a depth of field.She strives for visual economy in her work: Can a block of color represent a field of dry grass on an early spring morning? Can a simple, dark blue line that runs across the canvas embody the ocean's edge at sunset? LaGue wants her viewers to imagine themselves within the landscape, recalling a memory or pausing to remember their wholeness. Her acrylic paintings represent landscape in its barest form.
Ruth LaGue grew up in Alaska, awed by the vastness of the wild landscape. Gazing at the expansive skies and majestic mountains as a girl, Ruth recognized that she was a small part of something much larger than herself. Traveling through India in her twenties, she became consumed by the landscape of the spirit — that limitless interior universe that lives in each of us. The marriage of the two experiences ignited a lifelong quest to connect the outer and inner within her paintings. Her work can be found in numerous private collections; the corporate collection of BioMed Realty, Inc. and on permanent exhibit at the Encaustic Art Institute in Santa Fe, NM. LaGue earned a B.F.A. from the Rhode Island School of Design and a M.B.A from Simmons College.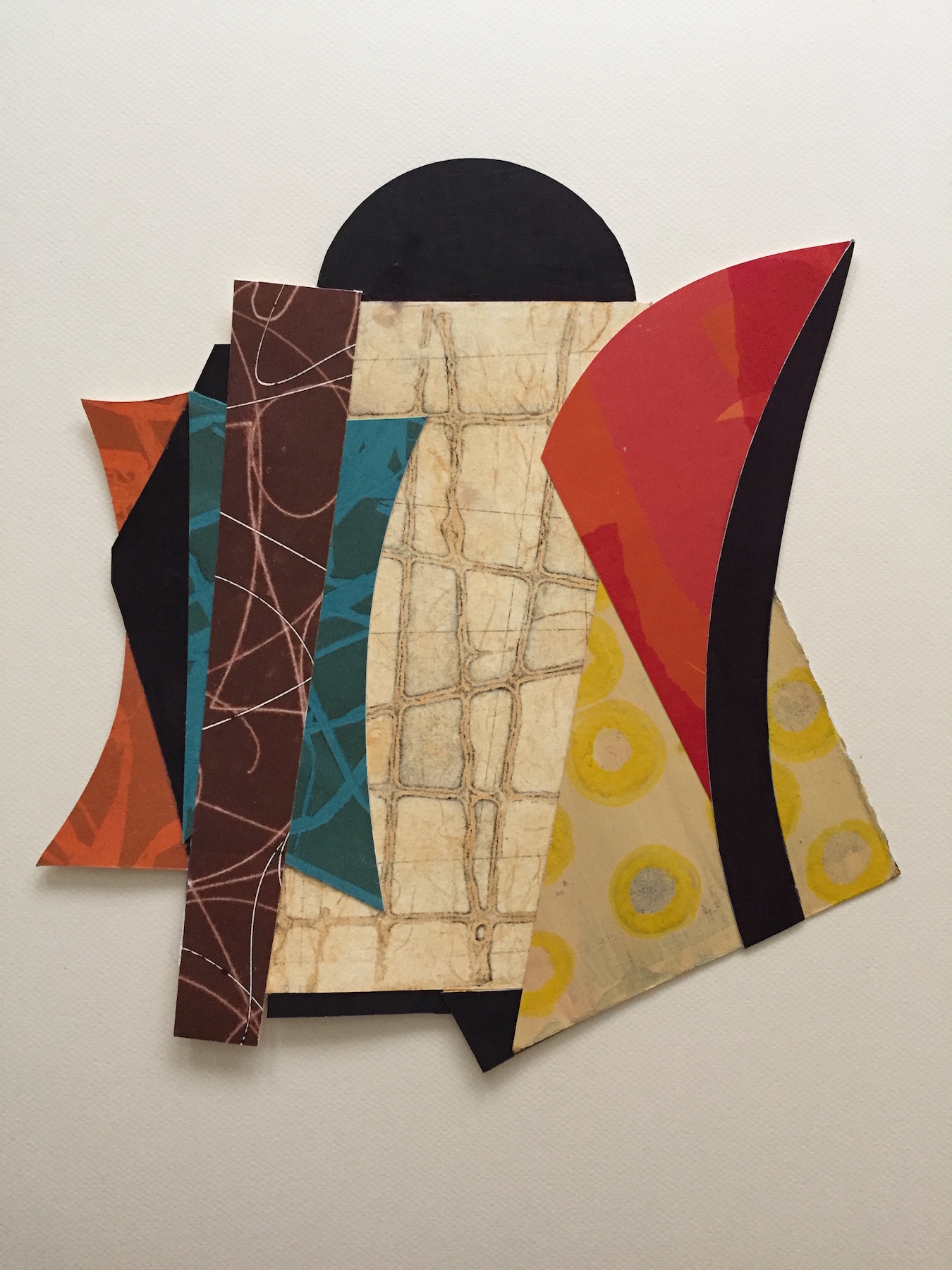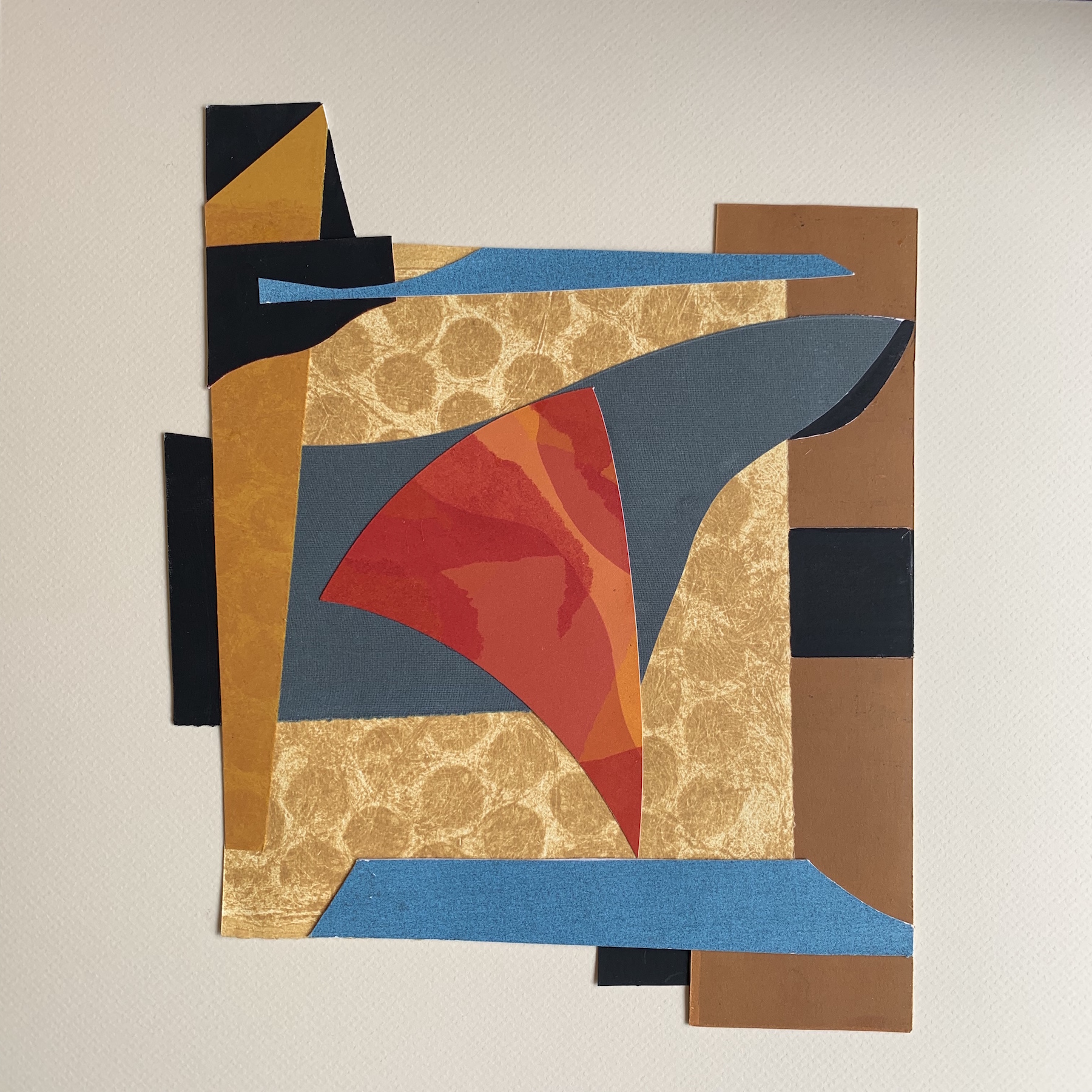 Shazia Fahim is a mixed media artist who incorporates printmaking in her collages, with a passion to explore colors and vibrancy in all her work. The technical possibilities in printmaking are endless and various techniques can be incorporated in different combinations within a collage. She loves the element of surprise inherent in working with paper and the rich colors of oil-based inks.
Fahim uses her art to convey her state of mind with its complex levels of spirituality, intuitive processes and cerebral creativity. Her work reflects her state of wonder about the known and unknown realities of life. Shazia reflects,
"I have always been enamored by colors. We are all surrounded by the energy of colors. I derive energy from this creative process, which is akin to a meditative experience for me. I interpret the journey of the soul by playing intuitively with colors and shapes. It allows me to grow beyond my perceived limits and gives me the freedom to let go of myself."
Fahim earned an A.A in Liberals Arts from Johnson County Community College in 1995. She has since advanced her work by studying at Montserrat College of Art, MassArt, and The School of the Museum of Fine Arts at Tufts.
CONTACT US for more information or to make a purchase.