Alexandra Rozenman's paintings and drawings blend the styles and symbols of folk art, Russian Underground Conceptualism, illustration, and Jewish Art. She embraces and plays with Russian, European and American folk tales and myths, giving them utopian and funny dimensions in her work. She combines a universal story with a personal one, absorbing and expressing the psychology of otherness as a fundamental part of her identity and of the contemporary world in which we live. Her current series of paintings, TRANSPLANTED, touches upon issues of artistic influence and dialogue, emulation and creativity. Her work can be viewed as a metaphor for immigration and the cathartic journey of re-inventing a new personal and artistic identity.
Alexandra (Alya) Rozenman was born in Moscow, USSR, and was classically trained in a Soviet Art Academy. While still a teenager she became part of Moscow alternative cultural scene of the 1980's, and later studied with today well-known dissident artists from the Moscow underground art movement. After she immigrated to the U.S, she lived in New York, being a part of what later became The Art Alliance program on Lower East Side. Rozenman received her BFA from SUNY and MFA from the School of the Museum of Fine Arts Boston, and studied with Gerry Bergstein and Robert Ferrandini. She received a MacDowell Foundation Fellowship in 2006. Rozenman exhibits both nationally and internationally, most recently at Trustman Gallery in Simmons College in Boston, and Hudson Gallery in Gloucester, MA.
Fountain Street Exhibitions: Breaking the Rules, Untold Stories, Thrive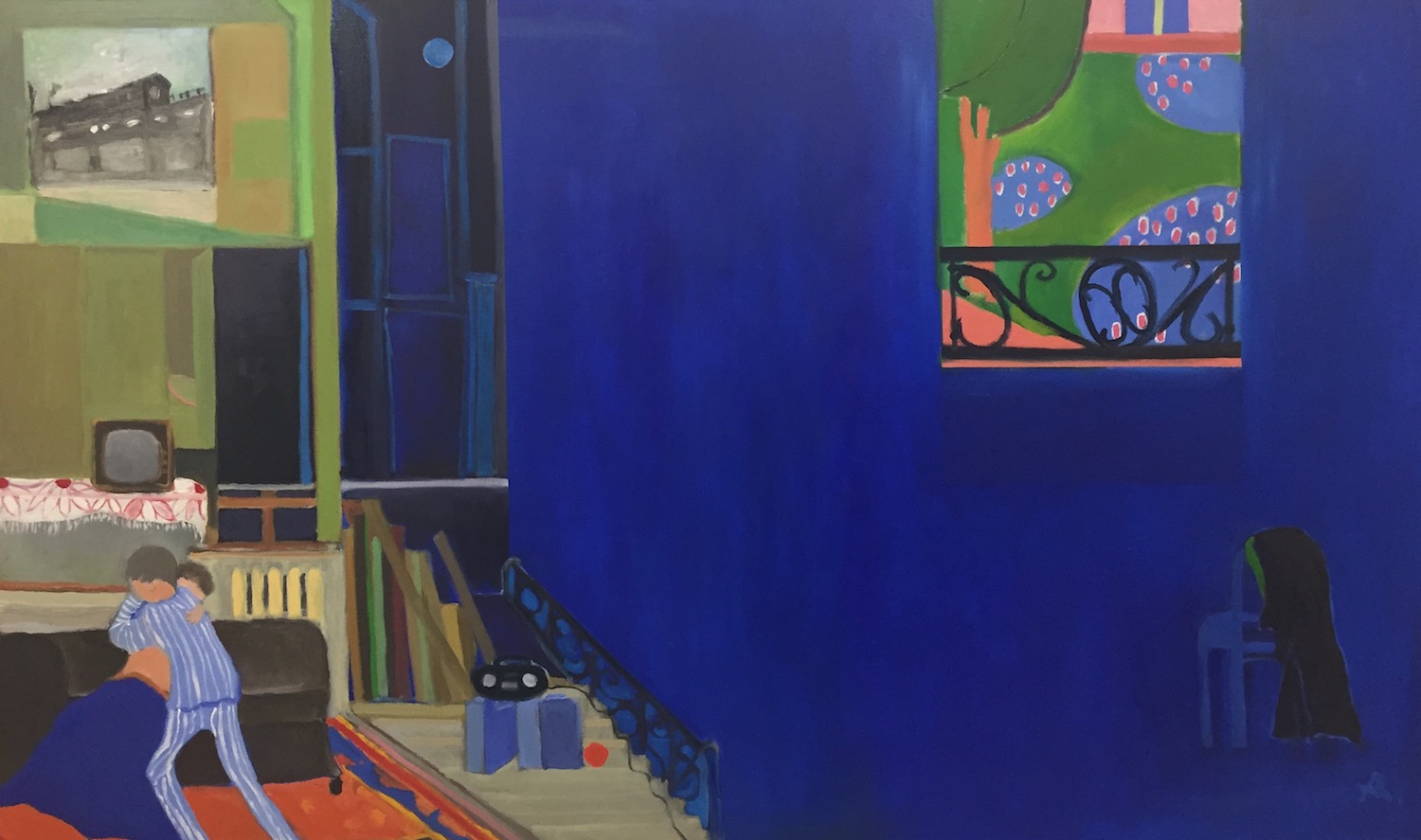 Purchase Alexandra Rozenman's work by contacting us directly at director@fsfaboston.com. Rozenman's work is also available for purchase on 1stdibs.com and Artsy.
Alexandra Rozenman Press:
More about Alexandra Rozenman: